Eggplant Fritters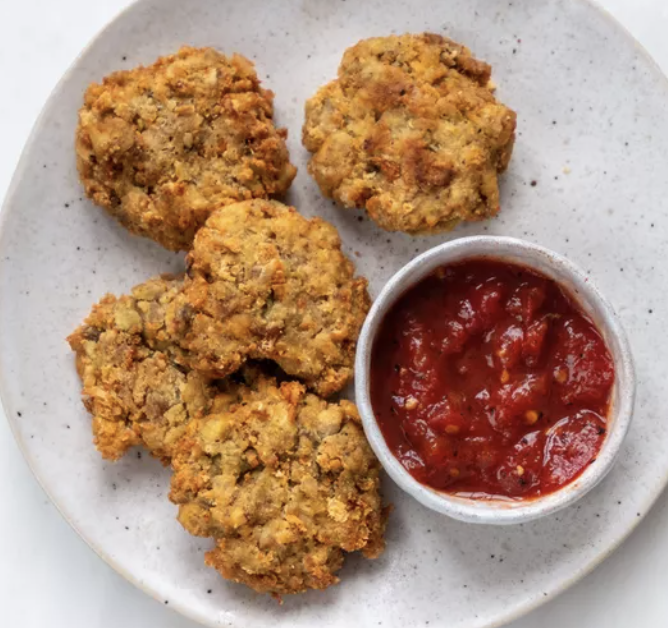 These easy eggplant fritters can be deep-fried or cooked in a smaller amount of oil in a skillet. The eggplant is mashed and mixed with a small amount of flour and an egg to make the easy batter.
Serve these tasty eggplant fritters with salsa or a Creole-style sauce. For sweet fritters, omit the pepper and add a few tablespoons of sugar to the mixture; serve with powdered sugar.
The recipe is easily doubled or tripled.
Ingredients
Vegetable oil, for frying
1 large egg, beaten
2 teaspoons baking powder
2 tablespoons all-purpose flour
1 medium eggplant (about 1 cup mashed)
Dash salt
Dash freshly ground black pepper
1 tablespoon unsalted butter, softened