Vegan Broccoli Soup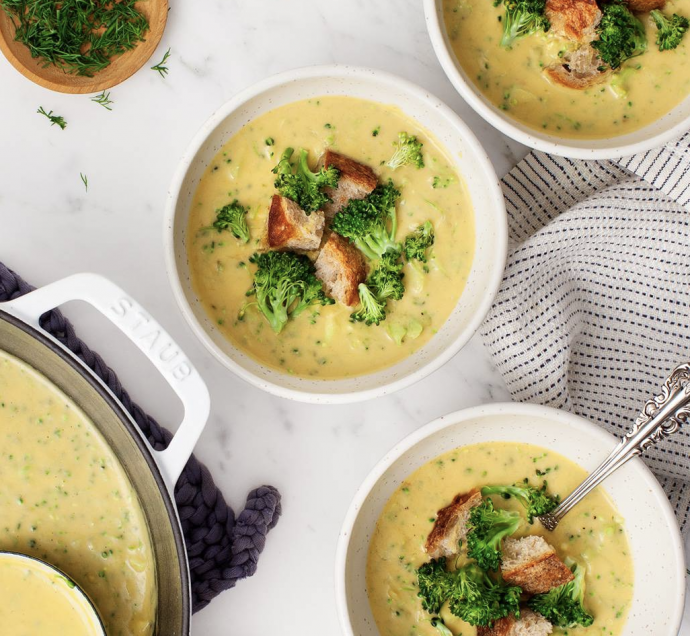 Indulge in the richness of this creamy vegan broccoli soup that defies expectations with its entirely dairy-free composition. Bursting with flavors of potatoes, vegetables, and a medley of herbs, this soup offers a comforting and cheesy experience without a hint of dairy.
Ingredients:
Broccoli: A generous amount, including stalks, to create a wholesome base.
Cashews and Potatoes: A magical combination lending a gooey, cheesy texture to this vegan delight.
Carrots: Adding both color and depth to replicate the cheesy hue.
Celery, Onion, and Garlic: Providing a savory foundation of flavors.
Apple Cider Vinegar, Dijon Mustard, and Lemon Juice: For that tangy twist elevating the taste.
Fresh Dill: The secret ingredient that imparts a deliciously cheesy flavor without any cheese.