Southern Shrimp And Cheesy Grits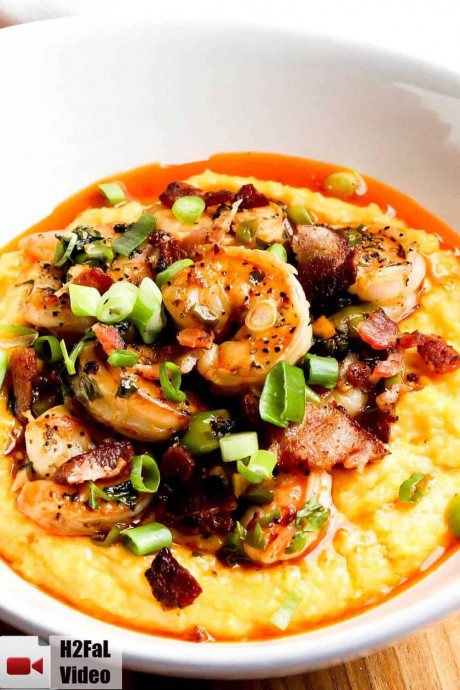 This rich and creamy dish proves eating healthier can still feel indulgent at times. The hefty servings satisfy your appetite and keep you full longer. Shrimp and Grits is a classic Southern dish that's quick enough for a simple weeknight meal. You can even cook the grits hands-off while you prepare the shrimp. But it actually makes sense as the perfect way to show off all the local, wild shrimp that is so good and fresh in the area.
The simple flavors enhance the shrimp while still letting it shine. You want to get the grits cooking before you start the shrimp, and you can either cook them in a rice cooker or in a pot on the stove.Well, this is Southern decadence at its very best. This dish is not low on calories, so you won't want to make this every day…but on a special occasion, it is one of the tastiest dishes you'll ever experience.
Ingredients:
3 cups chicken stock
Pinch of Kosher salt
1 cup corn grits quick or regular...not instant
3 tbsp heavy cream
3 tbsp unsalted butter
2 cups sharp cheddar cheese shredded
8 slices slab bacon cut into 1 to 2-inch pieces
1 lb shelled and deveined large shrimp
Black pepper
2 - 3 garlic cloves minced (should be a heaping teaspoon)
3 tbsp flat-leaf parsley chopped
4 scallions white and green parts, chopped (3 for cooking, 1 for garnish)
1 tsp smoked paprika
1 tbsp Worcestershire sauce
2 or 3 good shakes of hot sauce ie, Tabasco
4 tsp fresh lemon juice usually the juice of 1 whole lemon