Chicken Chimichangas (Baked or Pan Fried!)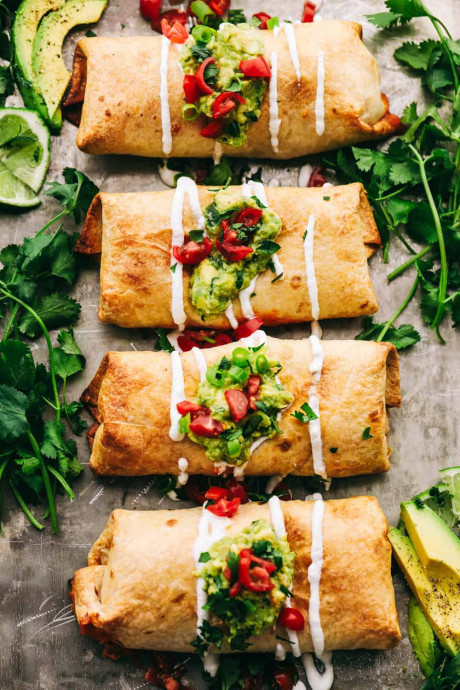 Try these chimichangas either baked or pan fried with tender chicken, stuffed Mexican filling all wrapped in a soft but crispy crust on the outside. These will become a family favorite! These are the best homemade chimichangas I have ever had! I was so impressed I knew I had to double this recipe to get enough of it all. It is festive, easy to make and ready in less than 30 minutes. They are so simple to put together and I even had a couple extra set of hands helping me fold them up with me. It is a fun family affair working together each step along the way. Homemade chimichangas are just what you need to have an extra special Mexican night in your home!
Meat filled, pan in the oven and 30 minutes before dinner you are rocking being a parent. It is so easy to make and delicious to eat. Mexican dinner nights are one of my favorites. I love all things rice and beans with chips and salsa. These combinations are the best and always a favorite in our home. Cook the chicken ahead of time and use the leftovers for this recipe. It makes it easier and comes together quick and easy. Once the chicken is cooked and ready fill each of the tortillas with the stuffing. Wrap and bake in the oven!
Ingredients:
2 cups cooked and shredded chicken
1 tablespoon chili powder
1/2 teaspoon cumin
1/4 teaspoon paprika
1/2 teaspoon salt
1/2 cup salsa
2 cups Colby jack cheese shredded
2 ounces cream cheese softened
2 Tablespoons green onions chopped
1 15 ounce can refried beans
4 burrito size tortillas
1 tablespoon olive oil