How to Roast Any Vegetable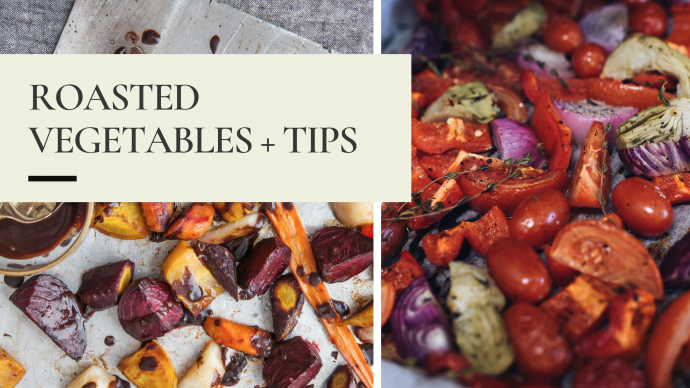 Roasted veggies provide a sweet and rich flavor with a hearty texture that makes them the perfect side dish to just about any meal. You will be amazed at how this simple technique brings out a deep, rich flavor to vegetables that enhances any dish. Discover some tips and a no-fail, easy-to-remember method for roasting up any type of vegetable to perfection every time. Once you've mastered the technique, I recommend making big batches each time and saving them for different dishes throughout the week.
Some of the vegetables to roast include root vegetables, such as potatoes, parsnips, sweet potatoes, carrots. Zucchini, beet, corn, garlic, Brussels sprouts and bell peppers are also popular choices that roast faster than the root veggies. You can experiment with roasting at a lower temperature for longer periods of time to add even more depth of flavor to your dish. As far as marinades, newbies can start simply with olive oil, salt, and pepper, and experiment from there. Even tomatoes can be roasted.
Key tips to keep in mind
1. Pair "vegetable friends". Group veggies that roast at roughly the same rate.
Under 20 minutes: asparagus, bell peppers, green beans, mushrooms, summer squash, tomatoes, zucchini.
About 20 – 30 minutes: cauliflower, broccoli, fennel, garlic cloves, onions, snap peas, turnips, celery roots.
30 minutes or longer: beets, Brussels sprouts, carrots, parsnips, potatoes, pumpkin, sweet potatoes.
To roast garlic, you can peel the garlic and roast the cloves, or you can roast them while they are still in their skins and remove the skins afterward. Another method, which usually takes longer than thirty minutes, involves slicing the top 1⁄2-inch portion off the stem of a bulb of garlic and placing it in a very small baking dish, sliced side up, topped with olive oil, a pinch of salt and fresh ground pepper, and 1 teaspoon of minced fresh herbs, baking until a knife can easily pass through the garlic, approximately 35 minutes.
To roast bell peppers, a quick method is to place them over the flame on a gas stove. Using tongs, flip periodically to ensure even cooking. Cook until char marks appear on the skin. For those without a gas stove, you can roast peppers in the oven at 400°F. This method also may take longer than 30 minutes. Rinse the peppers and place them on a well-oiled baking sheet. Place them in the oven, skin side up, and cook until the skin is charred and bubbly, approximately 35 minutes. Alternatively, you can roast the peppers on the high broil setting. Make five or six 1-inch slices along the top and bottom of the peppers to flatten them out, place on a well-oiled baking tray, and broil for 10 to 15 minutes, or until the skins are charred black. Once peppers are cooked according to your preferred method, place them in a brown paper bag or a covered bowl for 10 minutes. Peel off the skin and remove the seeds.
2. Give them space.
Spread them out onto a baking sheet. Avoid overcrowding and leave a bit of space around the veggies. Crowding will make the vegetables steam instead of roast, meaning less caramelization.
3. Don't skip the oil
Once you've cut your vegetables down into bite-sized pieces, toss them with some good-tasting oil. Use enough to give the vegetables a slick, glossy coating, but not too much — a tablespoon or two will usually get the job done.
4. Season appropriately
I prefer adding a heavy coating of herbs and a generous pinch of salt. Fresh herbs are also delicious (if you haven't seen my guide to fresh herbs – check here https://lifehack.craftorator.com/50-guide-to-fresh-herbs-part-1.html)
5. 400°F is the perfect temperature for most roasted vegetables. It allows for a crispy, perfectly browned exterior and a fork tender interior. But it will vary based on the types of veggies and oil used. If your veggies are not browning enough, try increasing the temperature. If they are browning before they are fully cooked, try reducing it. Roast until just tender and a knife can pass easily through the center of the veggies.
To sum up, for perfectly roasted veggies, follow these simple steps.
1. Preheat the oven to 400°F.
2. The veggies can be marinated, mixed with olive oil and spices or herbs, or simply cooked in a bit of water and their own juices.
3. Place the vegetables in a casserole dish or on a baking sheet, and place in the oven.
4. Stir occasionally to make sure the vegetables are cooking evenly. There is no hard-and-fast rule for the length of time to roast. Roast until just tender and a knife can pass easily through the center of the veggies.
So that's it! Pretty simple, what do you think? What is your favorite combination of roasted veggies? Let's discuss!