Instant Pot Round Steak and Gravy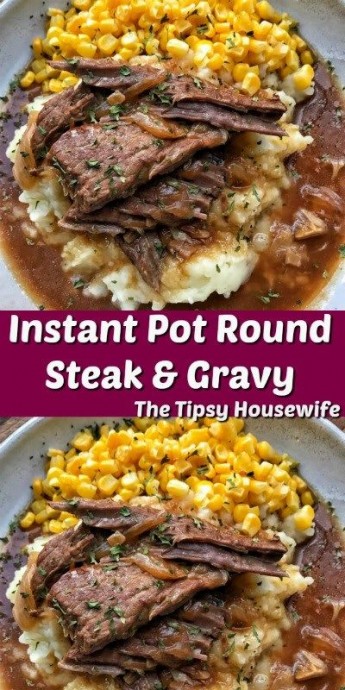 An easy instant pot dinner that is classic comfort food.
I have to apologize in advance if you are a person who really enjoys seeing the process photos of my recipes. This Round Steak & Gravy recipe requires so few steps that I actually didn't take ANY! There was something about the Fall weather here in Chicago that had me craving this childhood recipe my Mom used to make. Round Steak & Gravy is a recipe that uses an affordable cut of beef called Round Steak that is delicious, but typically needs hours to cook so that it is tender. I made this recipe in my Instant Pot, but it can also be made in the slow cooker or in your oven, if you have the time. I will add the times for cooking in the crock or oven at the end of the recipe.