Saffron Buns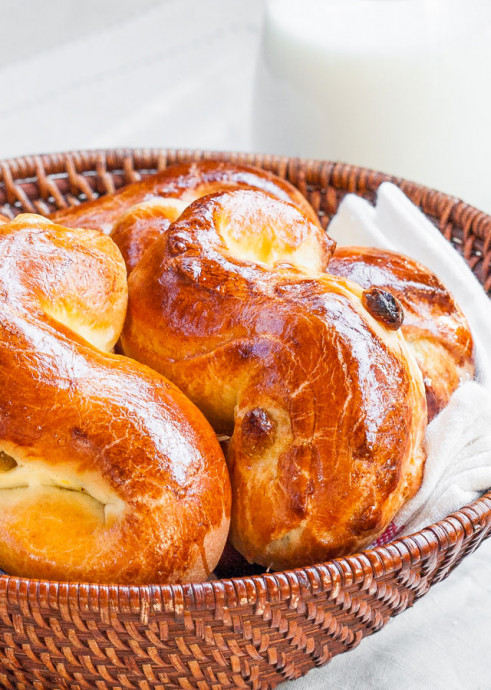 Saffron Buns – a Swedish bun, that's delicious for any breakfast or brunch. Perfect with your cup of coffee or glass of milk.
I love the cute S shape and I love any type of raisin bun or raisin bread. The addition of saffron sounded intriguing, and so I decided to make them. These type of rolls are perfect for breakfast, in fact that's I usually make these buns. Oh, and if you have them with a good cup of coffee they are incredible.
If you've ever made raisin bread, this dough is very similar to that. I love to use golden raisins in my breads and rolls, but it's up to you which ones you use, and I also love to soak mine in a little bit of rum before adding them to the dough, but that's completely optional. Shaping the buns is not much of a challenge, you just have to form ropes and turn the rope into an S shape. They look so adorable. You just have to brush them with some egg, bake them and voilà.
Ingredients:
1 cup milk
1 tsp saffron
3/4 cup sugar
6 tbsp butter unsalted
2 1/2 tsp active dry yeast
3 1/2 cups all-purpose flour to 4 cups
1/2 tsp salt
1 tsp cardamom ground
2 large eggs
1/4 cup sour cream
3/4 cup raisins
1 egg for egg wash.