Keto Everything Bagel Cheese Chips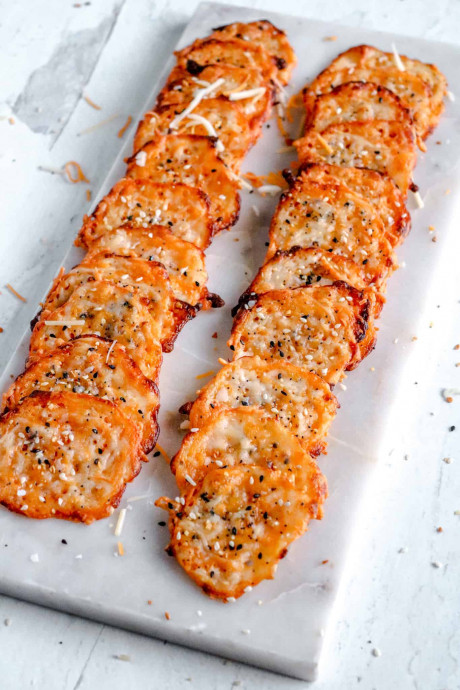 This easy Keto Everything Bagel Cheese Chips Recipe uses 3 different types of cheese for a crunchy and salty snack that's super easy! You know those times when the snack-cravings hit? Those are tough times when you are on the keto diet. I know all too well how badly I just want to dig into a bag of potato chips, but I also don't want to go out of ketosis. It's just not worth it! This is an easy healthy keto snack that the entire family can enjoy.
Sure it's low-carb but these chips are so delicious that you'll find the entire family eating them too! You might want to make a double batch of them – they will go fast!The best thing about these Keto Everything Bagel Cheese Chips is that they're good for you too. You see, the cheese is an excellent source of protein for your muscles and to stay in ketosis. It's also a good source of healthy fats and calcium.Vitamin A in cheese is great for our eyes and immune system. Cheese also has vitamin B12 which is amazing for our blood. It helps prevent anemia and gives us energy.
Ingredients:
1 cup shredded cheddar cheese
1 cup mozzarella cheese
3/4 cup parmesan cheese
1 tbsp Everything but the Bagel Seasoning