Lemon Shortbread Cookies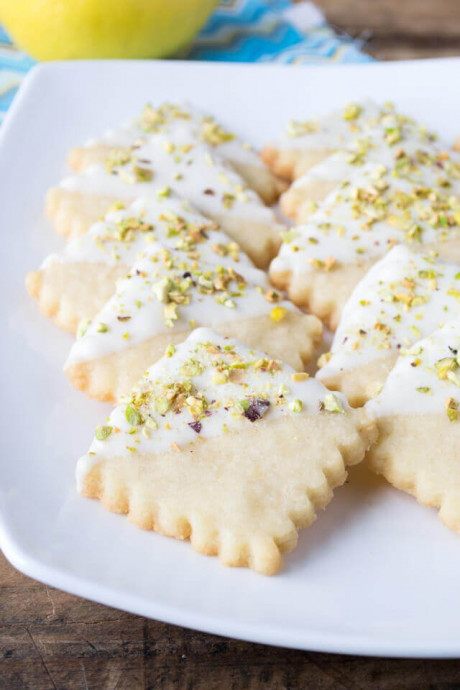 Crisp lemon shortbread cookies dipped in white chocolate and topped with pistachios. A pretty spring cookie bursting with flavor. The warm weather is here, and it makes me crave all things lemon. The bright, fresh flavor works so well in baking. Sometimes I make cakes like a simple lemon ricotta cake, or lemon blueberry pound cake.
These delicate little cookies look pretty, but they are simple to make. Cookie dough whips up in just a few minutes, lemon extract and lemon zest give the dough that burst of flavor. Satisfying crunch of traditional shortbread is awesome. You may use any cookie cutter you'd like.
Since it's time for outdoor parties and get togethers I want to share a recipe that's perfect for entertaining. For those times when you want to serve something a little sweet but not heavy. Lemon shortbread cookies are a great dessert for sharing!
Ingredients:
1 cup unsalted butter (softened)
¾ cup granulated sugar
¾ teaspoon lemon extract
½ teaspoon salt
zest of ½ lemon
2 cups white flour
1 1/4 cups white chocolate chips
1 teaspoon shortening (optional)
¼ cup chopped pistachio nuts