Monday Morning Meal: Smoked Salmon Bagel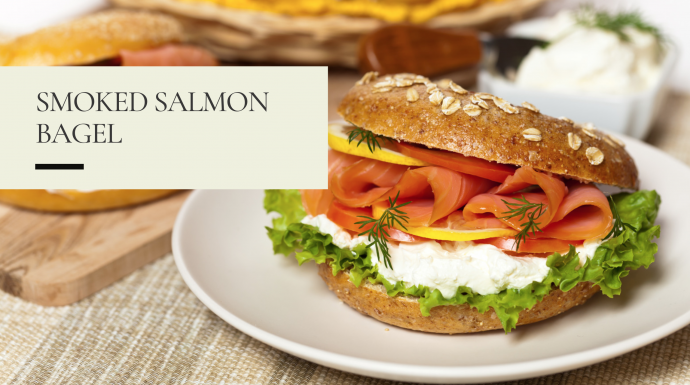 I believe that breakfast is the most important meal of the day as it sets the tone for the rest of the day, and I have my own collection of tried and true breakfast recipes, that's why I'd be happy to share them with you every Monday! Wake up, smile, and start the day the healthy and delicious way! Today's recipe is made with smoked salmon, cream cheese, avocado, and toasted bagel. Your breakfast will be ready in minutes! Enjoy!
Ingredients
3 plain bagels, split, toasted
6 ounces cream cheese, softened
6 ounces sliced smoked salmon
Fresh ground black pepper to taste
Optional: 1/3 cup thinly sliced red onion
Optional: 2 tablespoons capers, drained
Optional: chives, parsley, arugula
1/2 Avocado thinly sliced
English cucumber or mini cucumbers thinly sliced
Garnish: lemon wedges
Directions
Step 1
Slice bagel in half horizontally. Mine was presliced, so I just carefully separated both pieces.
Step 2
Toast the bagel.
Step 3
Spread both sides with cream cheese and sprinkle with the chopped chives, season with pepper. Top with sliced smoked salmon, English cucumber or mini cucumber, thinly sliced avocado – now, it's a good time to add other additions such as red onion and/or capers. Set remaining bagel half, cream cheese side down, over filling.
You can personalize it however you would prefer. I love adding capers and arugula, it's absolutely fantastic. You can also try it with chives cream cheese or sprinkle fresh chives like I did because chives give extra flavor and compliment salmon very well.
Bon appétit!