Orange Poppyseed Almond Flour Cake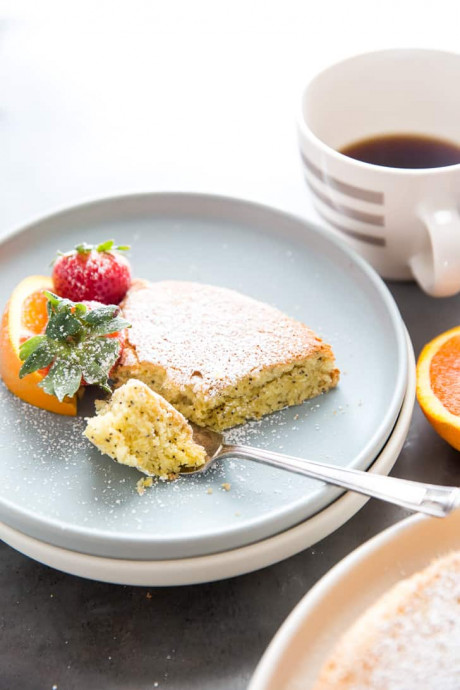 This almond flour cake is light and tender; each bite gives you poppy seeds and a subtle citrusy sweet taste. Whether you need to use almond flour for dietary purposes or not, you will love the ease and the flavor of this orange poppyseed almond flour cake! The texture is light and fluffy with a fresh citrus taste that is delicious all year long.
This cake will not rise like a traditional cake because of the almond flour, but don't let that deter you, you don't need the cake to be thick to be delicious! Almond flour is made with finely ground almonds that have been blanched without skins. You can use almond flour for baked goods like cakes, cookies, and quick breads. The most common sweet treat made almond flour is macaroons. Because almond flour is higher in fat, your baked goods will be nice and tender. The cake is absolutely delicious!
Ingredients:
4 eggs, separated
½ cup sugar
1 teaspoon vanilla
2 teaspoon orange zest
The juice from one orange
1 tablespoon coconut flour
1 ¼ cup almond flour
1/4 teaspoon salt
1 teaspoon baking powder
1 tablespoon poppy seeds