Slow Cooker Creamed Corn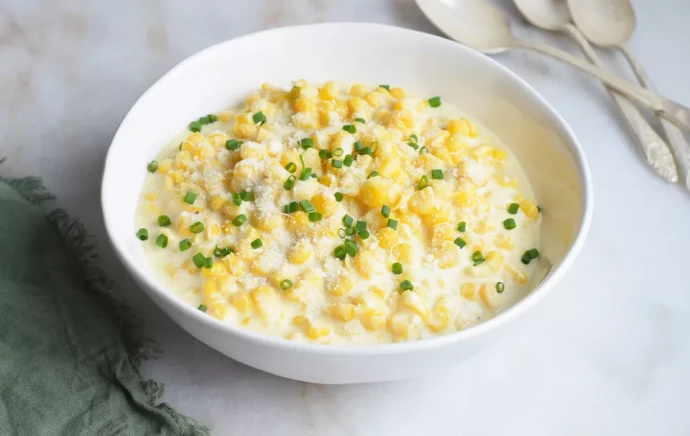 Creamed corn is an easy tasty side dish that works in every season. It's even simpler when you complete it from start to finish in the slow cooker. Just mix everything in the crock pot, set it, and forget it. It's a side dish you won't have to watch closely and you can use that time to prep other dishes. It's also perfect for someone new to cooking since there are no special skills involved. Bring it to a potluck and it's sure to please even the pickiest palates.
We added some Parmesan cheese for extra salty punch and topped it all with freshly chopped parsley or chives. The variations for this side dish are endless, from adding bacon to jalapenos, so you won't get bored changing up this recipe.
Ingredients:
3 (15-ounce) cans whole kernel corn (drained)
3/4 cup whole milk
1 tablespoon sugar
1 tablespoon chicken bouillon
1 teaspoon salt
1/2 teaspoon ground black pepper
8 ounces cream cheese
4 tablespoons salted butter
1/4 cup grated Parmesan cheese (plus more for serving)
Garnish: Fresh chopped parsley or chives