Oreo Milkshake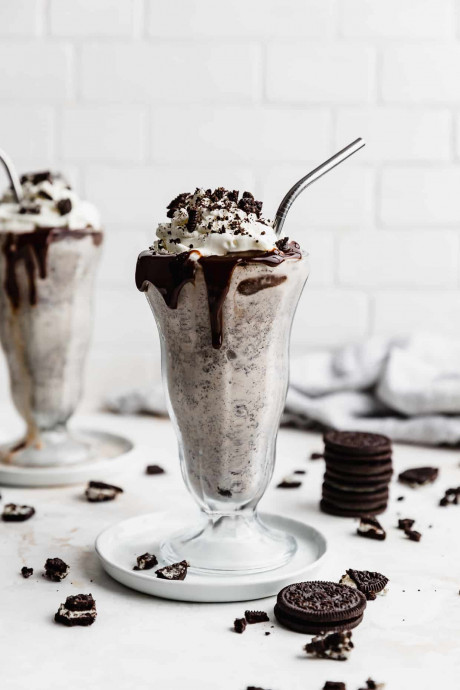 I'm so excited to bring you another Oreo recipe and this one is a huge winner. This Oreo milkshake will knock your socks off (seriously, the ratios are perfect)! It's packed with Oreo chunks and vanilla ice cream and drizzled with hot fudge. What more could you want? My kids love a good milkshake! We switch off between Reese's blizzards and this easy Oreo milkshake. There's a tie between the four of us for who likes which milkshake better, so give both a try and let me know in the comments!
The great thing about this recipe is the splash of vanilla. I've told you once, I'll tell you again, you really can't go wrong with a splash of vanilla in any dessert! It really hits home the vanilla flavor and pairs so well with the Oreos.
If you're a chocolate lover, you can swap out the vanilla ice cream for chocolate ice cream. You can still use the splash of vanilla if you are using chocolate ice cream. Like I said, it's a game changer.
Ingredients:
12 Oreos - regular or double is fine!
4 cups vanilla ice cream
1/2 cup milk
1/4 teaspoon vanilla extract
hot fudge - for topping
whipped cream - for topping
crushed Oreo's - for topping