Tortilla Roll-ups Appetizer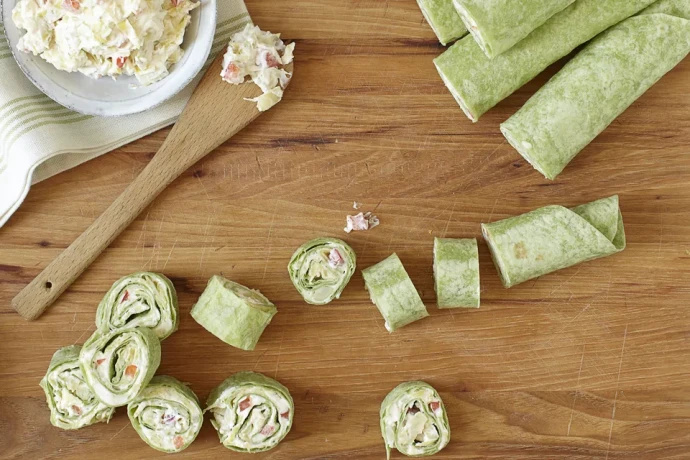 These popular tortilla roll-ups make a tasty party snack with your favorite salsa or a guacamole dip. If you want to serve the tortilla roll-ups with a fresh salsa, this homemade fresh salsa is an excellent choice. Or use your favorite brand of purchased salsa. The filling is an easy mixture of cream cheese, sour cream, cheddar cheese, and chopped vegetables. Feel free to add some minced jalapeño peppers if you would like some heat in the filling.
There are many variations you might consider for these roll-ups. Ripe olives are a great addition or turn up the heat with a tablespoon or two of finely minced jalapeño pepper. See the variations below the recipe for more ideas.
Ingredients:
12 flour tortillas
8 ounces cream cheese (softened)
1 cup sour cream
1 can/4 ounces green chiles (chopped)
3 tablespoons green onion (chopped)
2 tablespoons red bell pepper (finely chopped)
12 ounces sharp cheddar cheese (grated)
1 cup salsa (for dipping)