Date Bars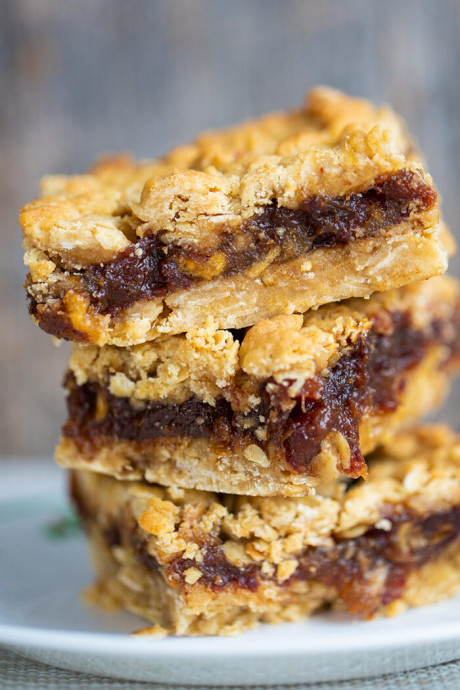 Sometimes you just want a simple sweet treat, and these date bars are the ultimate easy to make fix for those cravings! The crisp and buttery topping combined with the sweet filling makes these absolutely scrumptious.
If you're looking for the perfect sweet snack, you've found it. These date bars are naturally low in sugar and they go down just as well with a nice cup of tea after a long day too.Let's just say if you don't have a date with these date bars at least once a month, you're missing out!
Of course, this is a recipe for the date lovers out there, but I'm definitely one of them! I'm always looking for great ways to incorporate dates into my recipes, whether they're desserts or snacks. Dates are a really healthy sweet snack and a much better option when you're tempted to reach for the chocolate! They're packed with fiber, full of energy, and a bit high in sugar and calories – but that's not always a bad thing if you're dealing with young picky eaters in your house! You can replace the sugar with sweeteners that are a 1:1 replacement, and Splenda even has a brown sugar mix now! That would make these lower in sugar and a great treat!
Ingredients:
1 cup butter softened
1 cup brown sugar
1 1/2 cups rolled oats
1 1/4 cups flour
1 tsp baking soda
1/2 tsp salt
Filling Ingredients
one 375 gram package dates chopped up
1/2 cup sugar
2/3 cup water