Healthy 5 Minute Berry Frozen Yogurt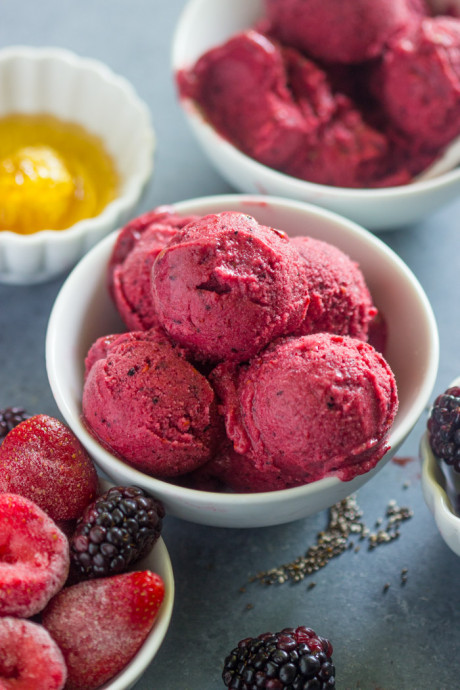 Quick and easy to make sugar-free berry frozen yogurt is ready in under 5 minutes no ice-cream maker needed. This healthy 5 minute frozen yogurt is so replacing ice-cream this summer. It's so easy to make I can hardly call it a recipe. It's made with just 3 ingredients and takes under 5 minutes to make.
The mixture will last in the freezer for up to 2 weeks and is great if you are trying to eat healthier or lose weight because it contains no sugar. All you need to make this delicious homemade frozen yogurt is frozen berries (or any other frozen fruit!) yogurt, and honey. To make the 'froyo' simply combine all the ingredients in your food processor or blender and blend for 1-2 minutes or until the mixture is this and creamy.
Ingredients:
2 cups frozen berries
1/2 cup plain yogurt low-fat, greek, or full fat
2 tablespoons honey
1 tsp lemon or vanilla optional