Pesto Spaghetti Squash Boats With Mushrooms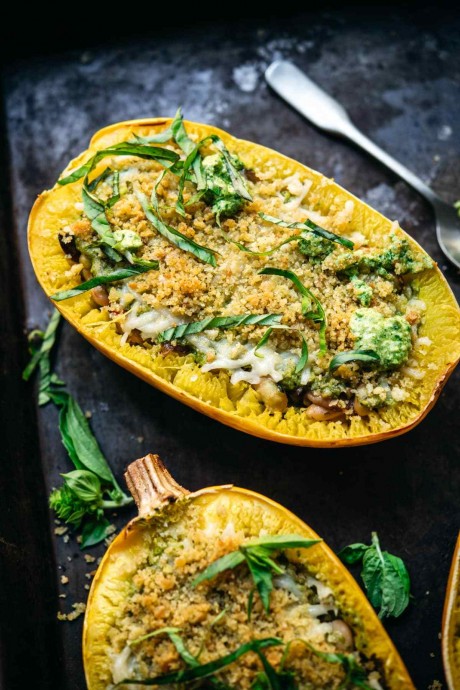 These comforting, delicious vegan spaghetti squash boats are packed with pesto, a mushroom, tomato and white bean filling and topped with vegan cheese and crispy breadcrumbs. The ultimate comfort food with fewer carbs and plenty of vegetables! All you need for this recipe is: 1 spaghetti squash, halved, a little bit of extra virgin olive oil, mushrooms, garlic, cherry tomatoes, onion, cannellini beans, and homemade pesto.
These pesto spaghetti squash boats are so hearty and delicious — they're really going to surprise you. They come together in all of 30 minutes, and you can even make the mushroom pesto mixture ahead of time to make life even easier.
Course: Main Course, Lunch, Dinner
Prep Time: 20 minutes
Cook Time: 30 minutes
Total Time: 50 minutes