Green Pea Smoothie with Mint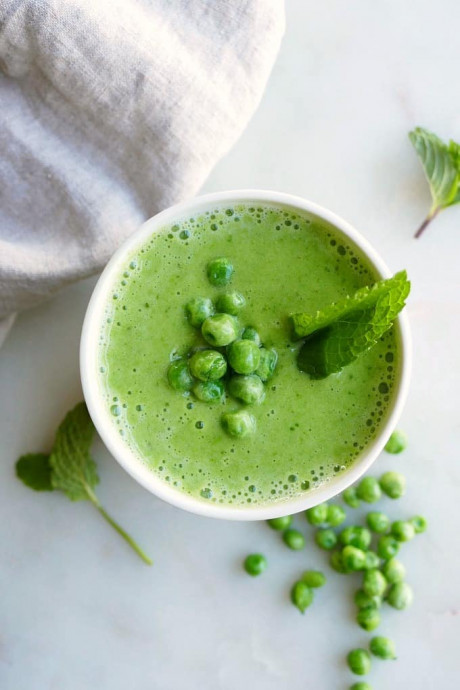 With hints of fresh mint and sweet bananas, this bright green pea smoothie is a delicious way to celebrate summertime.
The main ingredient in this smoothie is frozen green peas. They contribute a subtle sweetness, creamy texture, and a whole lotta nutrition, including fiber, protein, and vitamin C.
Using frozen peas means you don't have to add any ice! In addition to peas, this smoothie features some other springtime favorites: spinach and fresh mint. It reminds me of my Healthier Shamrock Shake, but with a more vibrant color and less minty flavor. To add some more protein and healthy fats to this recipe, on top of the protein from peas, try a scoop of peanut or almond butter. A reader told me that she tried it with almond butter and that it was delicious!
Ingredients:
1/2 cup frozen green peas
1 banana - preferably frozen
1 cup spinach
4 mint leaves - more to taste
1.5 cups almond milk - can sub milk of choice