Cherry Crisp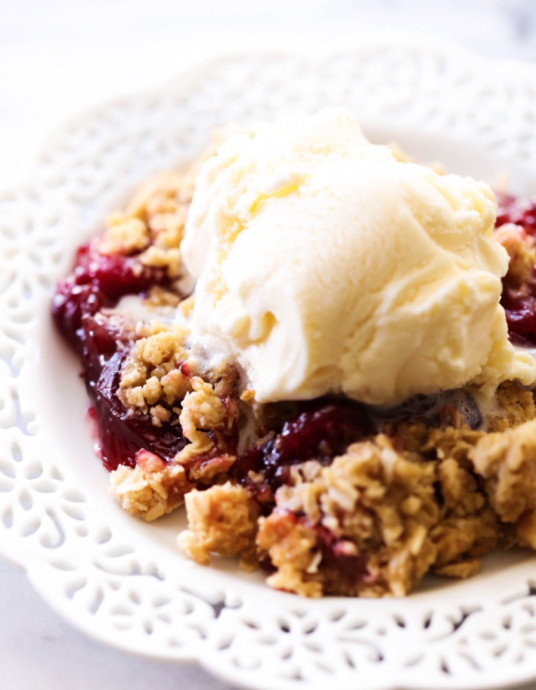 This cherry crisp is sweet, juicy and the perfect blend of textures. The crumb topping provides a crisp and buttery flavor to pair with the cherry base. It tastes delightful while its warm with a scoop of vanilla ice cream melting on top. Cherries are everywhere right now. My kids love them! I knew we had to come up with a yummy way to use them.
This recipe was a blast to make with my daughter. My daughter helped me pit the cherries and put it together and i knew how much more enjoyable would be to eat once finished because of the fun memories behind it.
This crisp was fantastic! The crumb topping adds a perfect crunch while the cherry base provides a silky smoothness. If you are looking for that perfect summertime treat, pair a warm plate of this with a scoop of vanilla ice cream. It is heavenly!
Ingredients:
5 cups pitted cherries
1¼ cups sugar
4 Tablespoons cornstarch
½ teaspoon salt
½ teaspoon almond extract
½ cup oats
⅓ cup flour
¼ cup brown sugar
¼ teaspoon salt
4 Tablespoons cold butter