Keto Philly Cheesesteak Zucchini Boats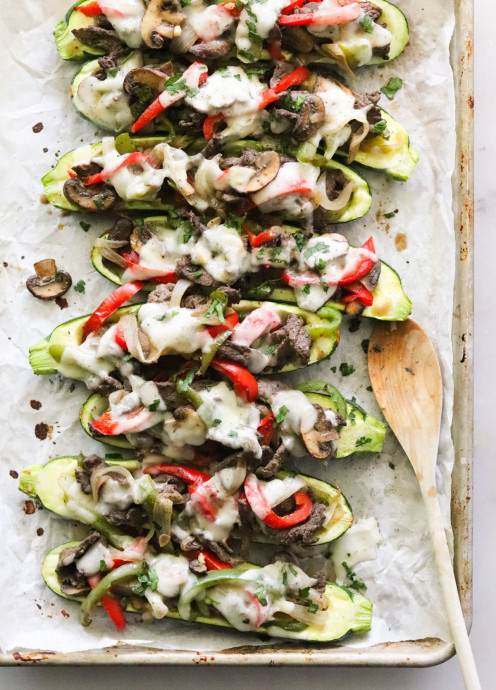 If you're looking for a Low Carb or Keto friendly Philly Cheesesteak, this is the recipe for you! These Philly cheesesteak zucchini boats are jam packed with all the flavors of the city of brotherly love, but low in carbs!
Well, this recipe is made with ultra tender beef, sweet bell peppers and onions, Italian seasoning, and sharp provolone cheese, but here's the Keto spin: No bun! Instead, the cheesesteak goodness is served in zucchini boats!
Now of course that makes this Philly cheesesteak non-traditional, but it fits the Keto and Low Carb dietary restrictions while preserving all the lush deliciousness of everybody's favorite hoagie! I promise, you won't even miss the bread!
Ingredients:
4 medium zucchini
1.5 lb. sirloin steaks, 2 packages of AdapTable Meal's Smokey Bourbon Sirloin Steaks.
4 Tablespoons olive oil
2 bell peppers
2 cloves garlic
1 small onion
1 cup baby bella mushrooms
1 Tablespoon Italian Seasoning
4-6 slices provolone cheese
salt and pepper to taste
1 teaspoon fresh parsley minced