Hash Brown Casserole With Sour Cream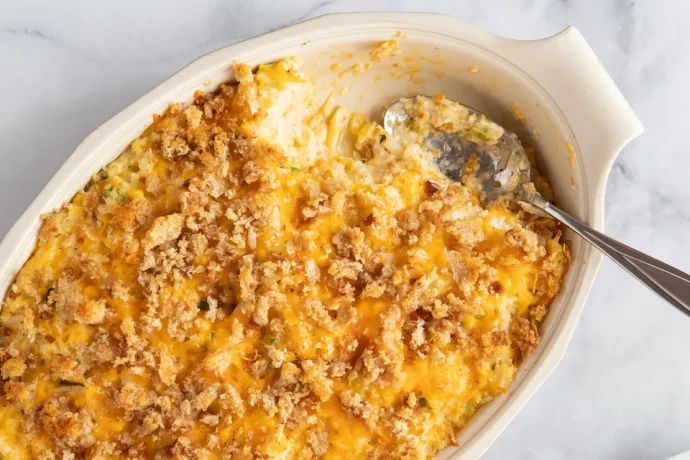 This delicious hash brown casserole is perfect for a large brunch or dinner, or take it along to a potluck gathering. It comes together by using sour cream and two types of soup: cream of celery and cream of chicken.
The hash brown bake is an excellent dish to serve with a big family breakfast as well. Feel free to omit the green onion if you'd like, or use light sour cream and soups to make this dish a bit lower in fat.
It's a versatile dish that works well almost any time of day. Serve it for breakfast with scrambled eggs and bacon, or make it for a family dinner with pork chops, chicken, or steak. It's especially good with one of those proteins, along with a side of steamed green beans. If you prefer a recipe without condensed soup, try this hash brown casserole.
Ingredients:
10 tablespoons melted butter, divided, plus more for the baking dish
1 (30-ounce) package frozen hash brown potatoes, thawed
1/2 teaspoon kosher salt
1/2 teaspoon freshly ground black pepper
8 ounces sour cream
1 (10 3/4-ounce) can cream of celery soup
1 (10 3/4-ounce) can cream of chicken soup
1/2 cup finely chopped green onion
8 ounces shredded cheddar cheese, divided
1 cup soft fresh breadcrumbs