Crab-Stuffed Mushrooms With Parmesan Cheese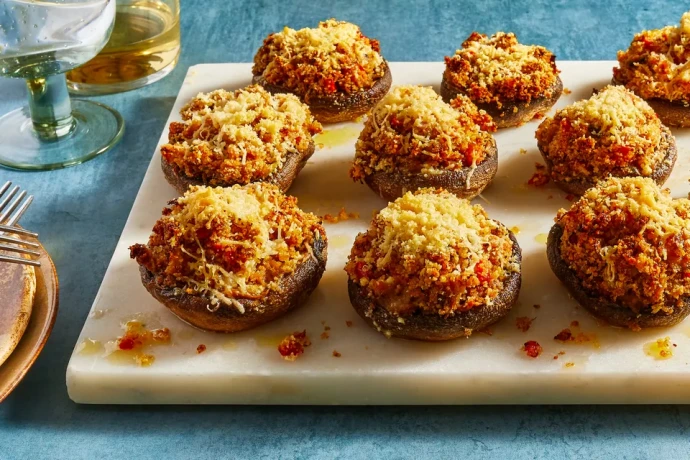 Crabmeat and bread crumbs make up a simple and very tasty stuffing for mushrooms. The crab stuffing is loaded with texture and buttery flavor. Some finely minced red bell pepper and green onions add festive color to the stuffing.
These mushrooms are versatile as well with many variations on the recipe. Use chopped cooked shrimp in the stuffing instead of crabmeat or change them up even more and make them with minced ham, browned bulk sausage, or chopped bacon. Portobello mushrooms are used in this recipe (pictured), but regular button mushrooms are fine, too.
This would make an excellent appetizer for a game day gathering, special dinner, holiday party, or a movie night snack for the family.
Ingredients
1 pound large mushrooms
6 tablespoons butter (divided)
3 green onions (minced)
3 to 4 tablespoons minced red bell pepper
4 ounces crabmeat
1 cup fresh fine bread crumbs
1/4 teaspoon Cajun seasoning (or Creole seasoning blend)
1/8 teaspoon freshly ground black pepper
1/4 teaspoon salt (or to taste)
2 tablespoons Parmesan cheese