Apple Galette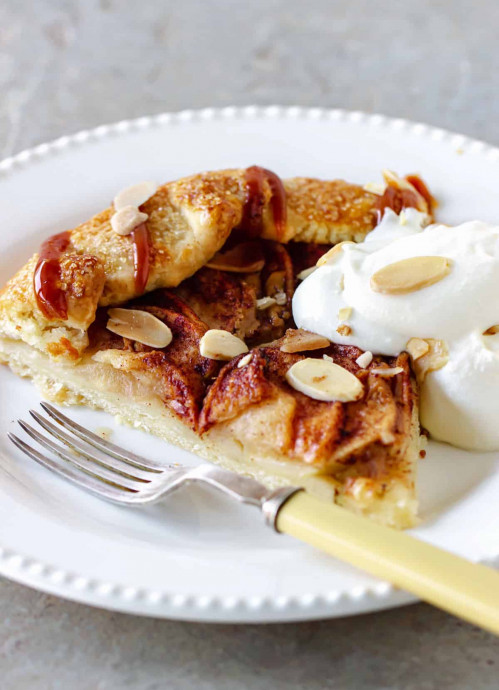 This is the easiest way to make an apple pie. A galette is the French word for free form pie or tart, where the pie dough is rolled but there's no lining or crimping. You simply fold the edges over the filling, leaving the center exposed. It gives it that rustic look we love so much about French pastry. It's sweet, full of flavor and much easier than old fashioned double crust pies!
If making an apple pie seems intimidating because of the homemade pie crust, this is the recipe you need to start with. It's more of an apple tart because it's thinner than regular American pies.
Easy crust: there's no lining the pan or crimping the edges which means there's no need to blind bake the dough, or worry about the crust shrinking as it bakes.
Filling: it's very simple and needs few ingredients to be delicious.
Crowd pleaser: who doesn't love a simple apple pie with some cream and caramel sauce, right? This is a dessert to make often during apple season and for gatherings.
Ingredients:
1 recipe for Flaky Pie Crust
3-4 Granny Smith apples (the green ones)
3-4 tablespoons white or brown sugar
½ teaspoon ground cinnamon
1 egg
2 tablespoons sliced almonds
½ cup caramel sauce or homemade dulce de leche