Chocolate Apple Crisp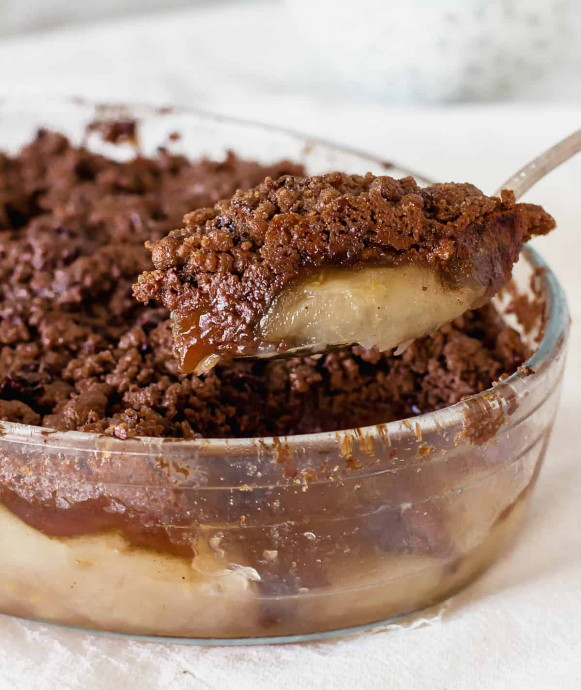 Who knew apples and chocolate tasted so good together! Layers of sweet and juicy fruit topped with a buttery crumble with dark chocolate make up this dessert that is wonderful in so many ways: it comes together quickly, can be made ahead, and is great to serve a crowd. This chocolate apple crisp is perfect comfort food.
Who doesn't love apple desserts, and especially apple crumble? I know that in my house it's at the top. Maybe a lemon pie can trump it once in a while. Maybe.
So I had to come up with ingenious ways of using fruit. This chocolate apple crisp (or crumble as we like to call it also) is one of my favorites. The result is incredible. Really, the combination of apples, cocoa, and chocolate is amazing. Bake it up to a day ahead and keep refrigerated, covered. Warm before serving.
Ingredients:
1 pound apples, about 4 (I am partial to Granny Smith, but other baking apples work well)
Juice of half a lemon
2 tablespoons sugar
½ teaspoon cinnamon
⅔ cup all-purpose flour
⅓ cup superfine whole wheat flour
Pinch of salt
1 ½ tablespoons cocoa powder
¾ cup brown sugar
⅔ cup butter, cold and in pieces
½ cup chocolate chips or chunks