Pear Frangipane Tart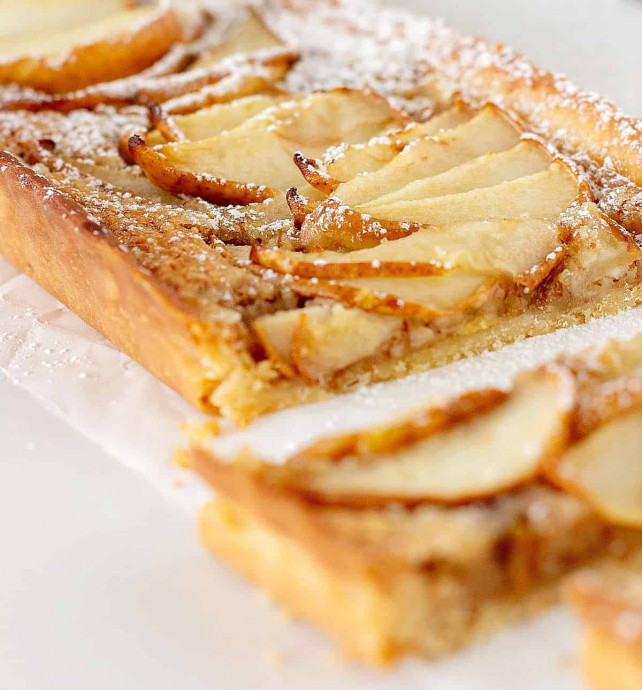 Prepare to be blown away by this delectable pear frangipane tart! A layer of almond cream cushions slices of pears in a sweet shortcrust pastry. The different components can be made in advance, so if you have them ready, the tart is out of the oven in 30 minutes! And you can use a round, square, or rectangular pie pan as I did.
From what I hear fall is a very popular season. The weather, the clothes, the colors, and the crisp air all contribute to a good mood. If you add a pear frangipane tart to that list, it grows exponentially.
Pears are one of the star fruits of the season and showcasing them in a simple tart with almonds is a great idea, let me tell you.
The weather is magical for making this fabulous French concoction. It's similar to the Apricot Raspberry Tart, but different fruits make a huge difference. How sweet or acid they are, if they are berries, if they can be used with the skin or have to be peeled. Details that change the final result. So let's go over each component of this recipe.
Ingredients:
½ recipe Sweet Shortcrust Pastry (or graham cracker dough or your favorite sweet crust)
1 ½ cups almond cream or Frangipane
3 pears
2 Tbs sliced almonds (optional, I didn't use them)
Powdered sugar (for serving)