Wild Rice and Onion Bread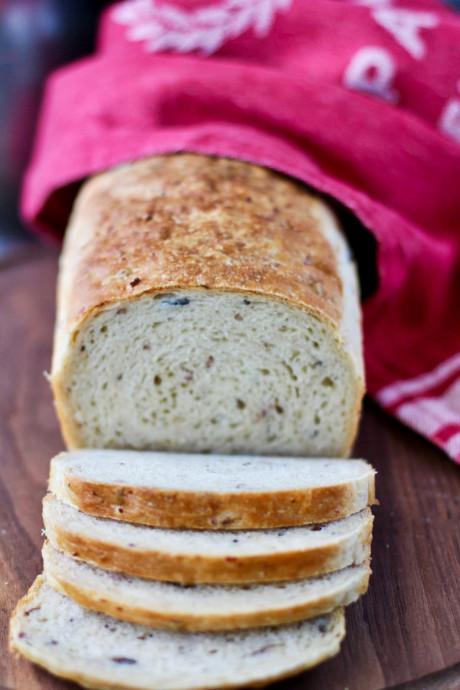 This wild rice and onion bread is easy to make, and amazingly delicious.
I had wanted to make this wild rice and onion bread for a long time. I love the look of the wild rice throughout the bread, and I am crazy about onions in just about anything savory.
The first time I made this bread, I had never made wild rice before (it's much easier than I had thought). I found a small package that makes 2 cups of cooked wild rice in 60 minutes, and it turned out perfectly. I used one cup for these loaves and added the other cup to white rice for dinner!
The second time I made this bread, I used a wild rice blend that took less time to cook but still had plenty of wild rice, along with brown rice and basmati rice.
You can substitute any other cooked rice for the wild rice, or other cooked grains, such as quinoa. You might have to adjust the water or flour to get the right balance.
Ingredients:
6 cups (765 grams) unbleached bread flour, plus more if needed
2 1/4 teaspoons salt
2 tablespoons instant yeast
1 cup (170 g) cooked wild rice
1/4 cup brown sugar
1 3/4 cups warm (95 degrees F) water
1/2 cup warm buttermilk (or whole milk)
1/4 cup (29 g) dried onion flakes