Easy Strawberry Nutella Chimichangas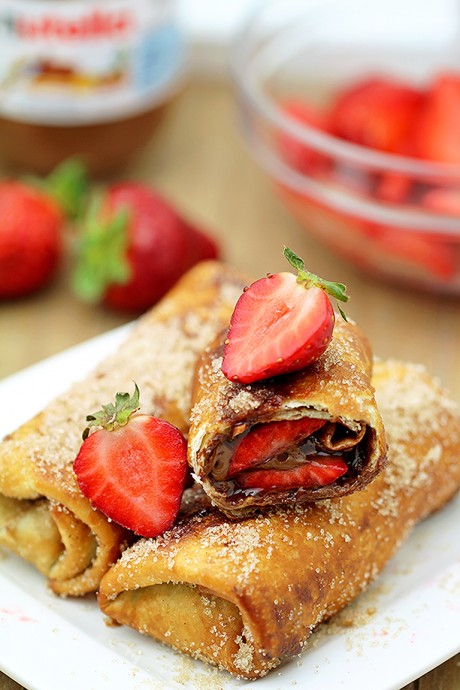 Strawberry and Nutella – I like this combination, especially when they are wrapped in tortilla, fried and covered with sugar and cinnamon. Sounds delicious. Trust me, it really is.
These Strawberry Nutella Chimichangas are super delicious. They are so easy to prepare and once you make them, they are going to be on your menu very often.
Strawberries, Nutella, tortillas, sugar, cinnamon and oil are all you need. So, six ingredients, 10 minutes of your time and Easy Strawberry Nutella Chimichanga will be ready. This great dessert will be eaten in a second.
Ingredients:
6 Flour tortillas 8 inch
12 tablespoon Nutella
1 pint strawberries, sliced
1/3 cup granulated sugar
1/2 teaspoon ground cinnamon
oil for frying