Eggnog Waffles with Cinnamon Syrup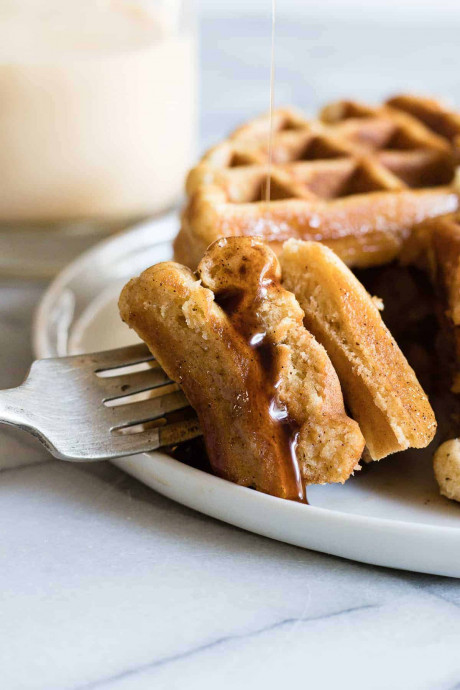 Light and fluffy waffles made with eggnog and drizzled with a homemade cinnamon syrup.
The trick to making these waffles super fluffy is that we separate the egg whites from the yolks. Then beat the whites until they are stiff and fold them into the batter. This makes the end result crispy on the outside and soft and fluffy on the inside.
Just a little trick I learned from a friend of ours who we went to church with who made the absolute best waffles ever! You can of course skip this step if you want, but it's worth the extra minute of your time. In case you're wondering..yes, these waffles are loaded up with actual eggnog!
Ingredients:
EGGNOG WAFFLES
2 cups all purpose flour
3 tsp baking powder
1 tsp salt
2 tbsp light brown sugar
2 cups eggnog
⅓ cup vegetable oil
2 tsp vanilla extract
2 eggs , separated
CINNAMON SYRUP
1 cup light brown sugar
1 tsp ground cinnamon
1 cup water
1 tsp cornstarch
2 tbsp unsalted butter
1 tsp vanilla extract