Burgers With Honey Dijon Sauce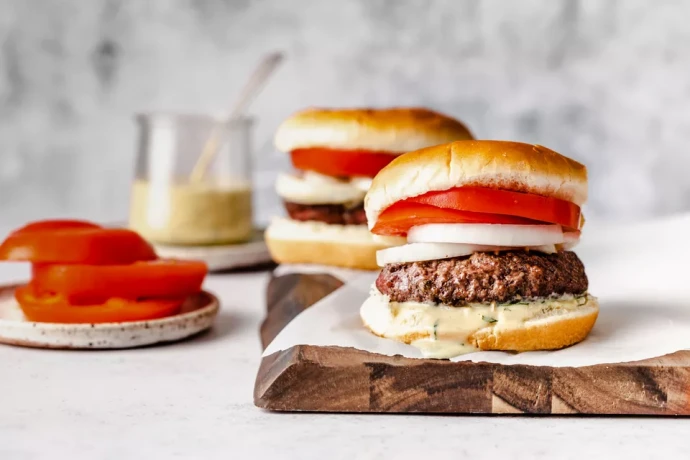 Sometimes a simple burger needs a little dressing up, and this delicious honey-Dijon sauce does the trick. The combination of mayo, Dijon mustard, honey, and tarragon is the right mix of creamy, sweet, and tangy, making it the perfect topping for any type of burger. While this recipe calls for beef, you can certainly use chicken, turkey, pork, or veggie burger patties.
But don't just save this easy-to-make Dijon sauce for burgers; it makes a fantastic dipping sauce for chicken nuggets and crispy french fries, and turns a boring turkey sandwich into something special.
Ingredients:
For the Sauce:
1/3 cup mayonnaise
1/4 cup Dijon mustard
2 tablespoons honey
1/2 tablespoon fresh tarragon (finely chopped) or 1/2 teaspoon dried
For the Burgers:
1 1/2 pounds ground beef
1 teaspoon sea salt
1/2 teaspoon black pepper
4 to 5 hamburger buns
1 small sweet onion (sliced into rounds)
1 large tomato (sliced)