Ham and Cheese Puffs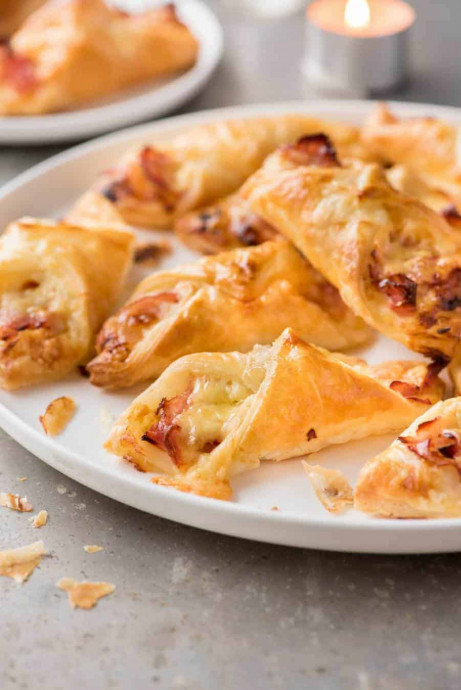 Puff pastry is literally a life saver when it comes to quick appetizers and snacks. No matter how bare your cupboards are, if you have puff pastry in the freezer, there is always something to be made. Sometimes I brush a sheet (generously) with melted butter, sprinkle with cinnamon and sugar, cut into batons and voila! A cute pile of flaky buttery Cinnamon Sugar Sticks! For quick savoury bites, I use melted garlic butter and sprinkle with parmesan, herbs and cracked pepper.
And here's a simple idea to make fantastic finger food using leftover Christmas ham! There's nothing fancy about these. They are just downright tasty. I mean, salty ham and melted cheese enclosed with buttery flaky pastry? That's a touchdown, right there!
Ingredients:
2 sheets puff pastry , 25cm/10" square
4 - 5 tbsp Dijon mustard
8 oz/250g shaved ham
2 cups grated cheddar cheese (or any other melting cheese)
2 egg yolks
Oil spray