Baked Feta Pasta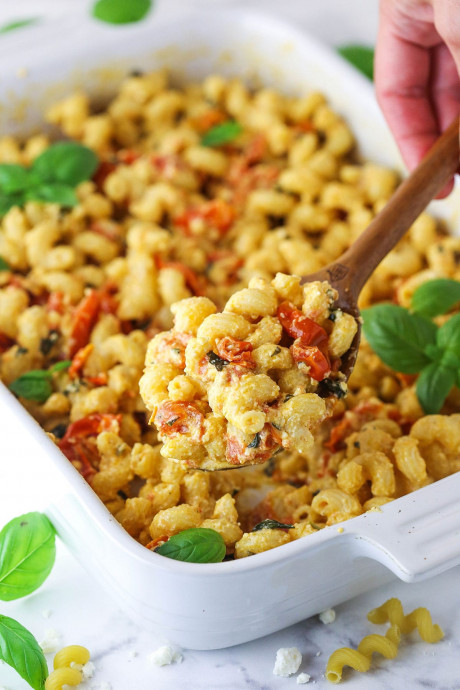 Ripe and juicy cherry tomatoes combine with melty feta cheese, minced garlic and fresh basil in this easy, cheesy Baked Feta Pasta! This crave-worthy casserole is a family favorite, guaranteed.
This simple pasta bake is a kid-friendly dinner recipe that's sure to make many reappearances at your dining table. The fresh and flavorful ingredients are always a hit and something you can feel great about. Plus, it couldn't be easier to make! There's so little hands on time, it's perfect for busy weeknights.
A variation of this irresistible dish was first made by a fellow food blogger in 2018. Recently, baked feta pasta went viral on the social media app TikTok. I couldn't help but be curious, since I LOVE feta cheese. I gave it a try, fell in love and knew I had to share it with you, just in case you haven't heard of it yet. If you love pasta dinners, you seriously need to try it.
Ingredients:
2 pints cherry tomatoes
1/2 cup extra virgin olive oil
1/4 tsp salt
1/4 tsp pepper
8 oz block feta cheese
10 ounces dried pasta
2 garlic cloves, minced
1/4 cup packed chopped fresh basil
1/2 cup pasta water, reserved from cooking the pasta