Balsamic and Honey Glazed Roast Turkey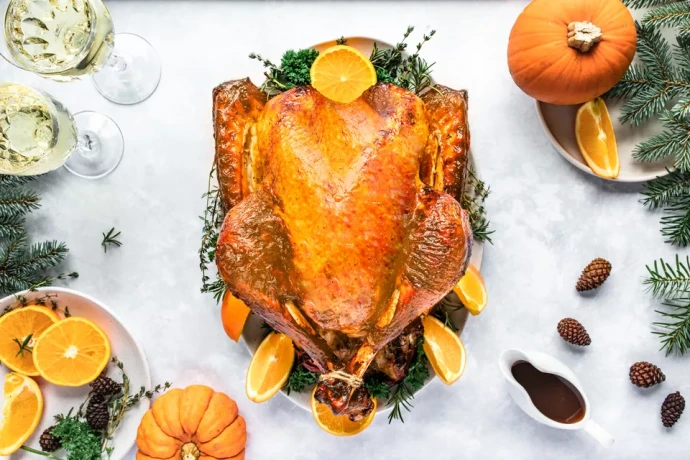 This recipe for roast turkey is simple to make and very delicious. The glaze—consisting of balsamic vinegar, orange juice, thyme, and honey—is gorgeous on the bird and adds a wonderful flavor.
The turkey can be stuffed with any stuffing you'd like. Make sure the turkey is completely thawed before you start this recipe. If you purchased a frozen turkey, thaw it in the refrigerator for at least 3 days. You can thaw a turkey in cold water; change the water every 30 minutes so it stays cold.
Ingredients:
1 (12- to 14-pound) turkey (thawed if frozen)
3 tablespoons butter
1 1/2 teaspoons salt
1/4 teaspoon pepper
1 orange (cut into quarters)
1 bunch thyme sprigs
3/4 cup white balsamic vinegar
1/2 cup honey
2 tablespoons orange juice
1/2 teaspoon thyme
2 tablespoons butter