Broccoli Cheddar Pot Pie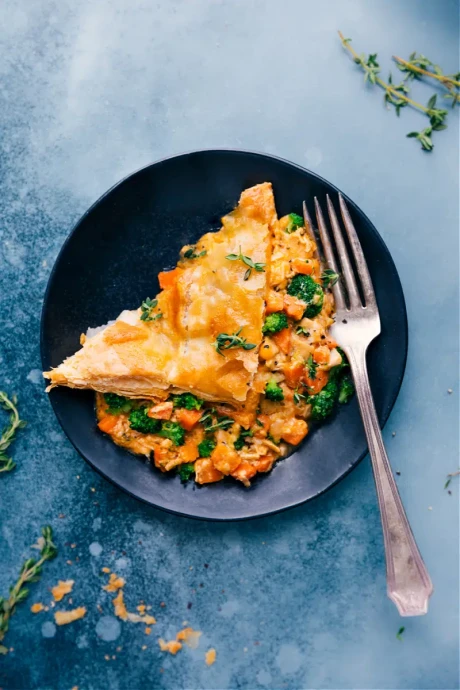 Broccoli Cheddar Pot Pie is loaded with cheesy broccoli, seasoned chicken, and tender carrots. We top this unforgettable mixture with a buttery, flaky puff pastry crust and bake it to perfection!
Broccoli Cheddar Pot Pie channels two comfort food favorites — Chicken Pot Pie and Broccoli Cheddar Soup — into a delicious and hearty meal the whole family will love.
This pot pie is such a fun flavor variation and a must-make when you're craving a hearty and comforting meal. f you prefer, top this pie with a traditional crust instead — either store-bought or try this homemade pie crust. If you opt for a pie crust instead of puff pastry, bake the pot pie at 400 degrees F for 45-50 minutes or until the crust is a nice golden brown.
Ingredients:
4 tablespoons unsalted butter, divided
1.25 cups (180g) each: diced yellow onion diced Note 1
1.25 cups diced carrots
2 cloves minced garlic, optional
2 tablespoons white flour
1-3/4 cup whole milk
3/4 teaspoon each: paprika, ground mustard
1/4 teaspoon dried thyme
Fine sea salt and pepper
1 teaspoon chicken bouillon powder
2 cups finely diced frozen broccoli
1-1/2 cups chopped rotisserie chicken
1/2 cup freshly grated Parmesan cheese Note 2
1 cup freshly grated sharp Cheddar cheese, separated
1 sheet frozen puff pastry dough Note 3
1 large egg