Cheesy Vegan Garlic Bread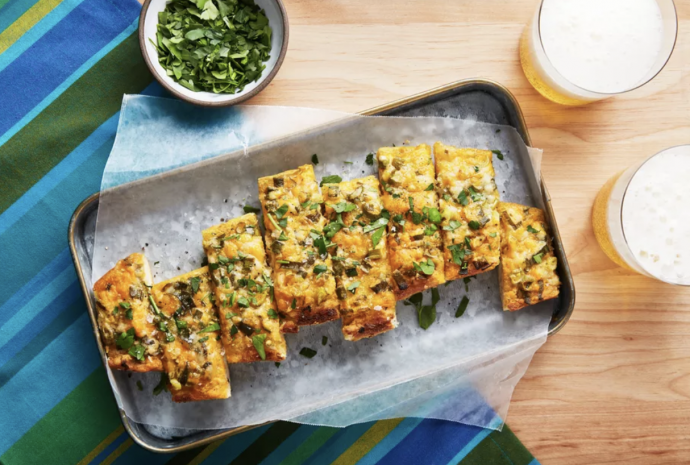 A cheesy vegan garlic bread recipe made with vegan soy cheese and vegan mayonnaise for a dairy-free but still traditional vegan garlic bread. Perfect for a vegan barbecue or cookout.
Amazingly delicious recipe for Sunday night dinner! Vegan garlic bread can also be wrapped in foil and placed on the grill, just like regular garlic bread, if you're having a barbecue.
Ingredients:
1/2 cup vegan mayonnaise
1 cup shredded cheddar or nacho flavored vegan cheese
1 cup thinly sliced green onions, with tops
3 cloves minced garlic
1 loaf French bread, halved lengthwise
1/3 cup minced fresh parsley (optional)