Basque Cheesecake Recipe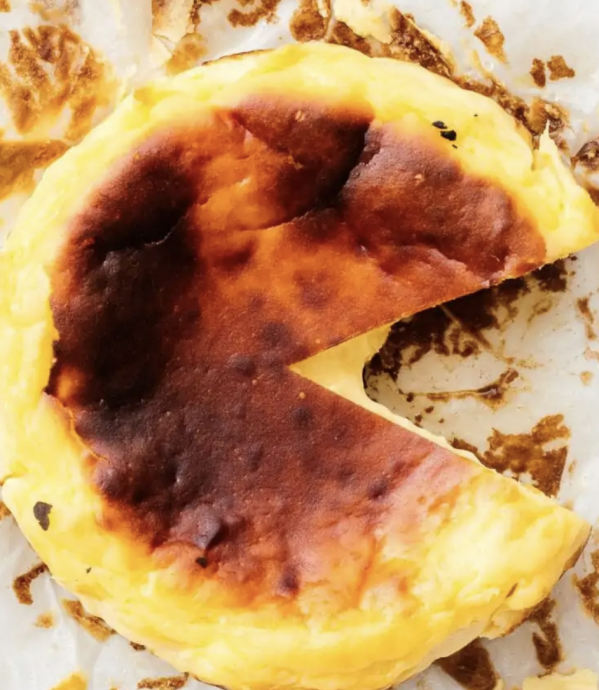 Basque cheesecake is the easiest cheesecake ever: creamy and sweet with a burnished burnt top that contrasts with the insides just right.
Basque cheesecake is the best combination of taste and texture. The edges of the cheesecake are slightly firmer with a lingering tongue coating smoothness that gives way to a supple molten cream center that barely holds together. The contrast is what gets me every time – a soft and cake tender shell surrounding a velvety smoothness that barely holds its shape, like the most decadent slice of triple cream brie.
Confession: I don't know if I'm proud to admit this or not, but I ate an entire cheesecake. By myself. Okay, Mike had one tiny slice, but I absolutely ate the rest of it. And the truth is, this isn't even the first time I've eaten a whole cheesecake. Cheesecake is my jam. I love it so much. It can be dense like New York style, or fluffy, like Japanese. To be honest, it doesn't really matter, there's just something about cheesecake that is so addictive.
Ingredients:
2 bricks cream cheese room temp, 8oz bricks
3/4 cup sugar 5.2 oz/150 g
4 large eggs
3/4 cup heavy cream 6.3oz/180 g