Cheddar Cheese Broccoli Tots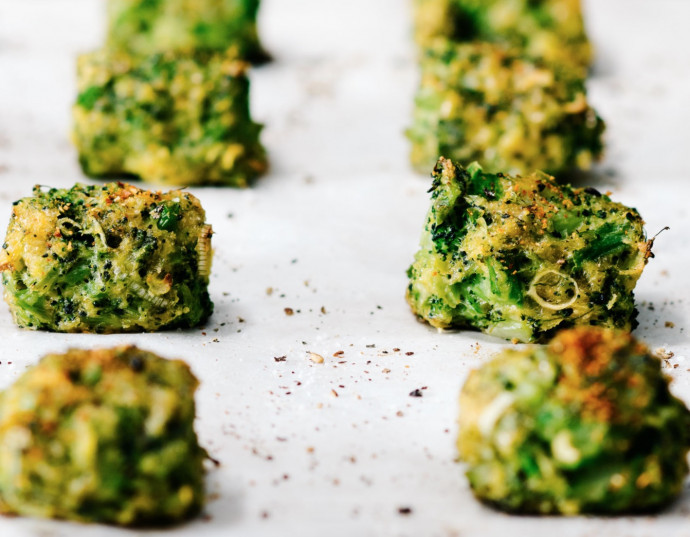 I hear that broccoli isn't really a popular veggie – I'm guessing that some people think that it's boring, but I really love its crunch, its color, and the texture difference between the florets and the stems.
With a broccoli abundance on my hands I was able to experiment! I have a bunch of broccoli recipes up my sleeve, but I'm going to roll them out slowly so you guys don't get broccoli-fatigue.
Not that I know how you could ever get tired of broccoli, especially if they taste like these little guys: broccoli cheddar tots! They may not look like much, but they're completely addictive! My broccoli and cheddar obsession lives on with these tots made for dipping. I spiced them up a bit with little shichimi togarashi dipped them in sriracha ketchup. Seriously good!
Ingredients:
12 ounces broccoli
1 large egg
1/4 cup sliced green onions
2/3 cups shredded cheddar
1/2 cup panko
salt and freshly ground pepper
shichimi togarashi, if desired