Avocado Pasta Recipe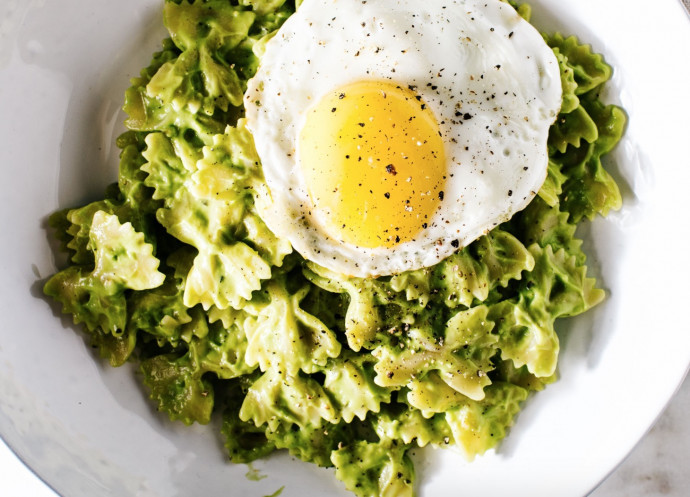 Avocado pasta has been floating around the internet forever but even though I have a major obsession with avocados, I was never compelled to give it a go. I just couldn't really imagine warm avocado sauce. It's not that I had a problem with warm avocados – I've had avocado fries (deep-fried tempura avocado) and they're delicious! As was this pasta, when I finally decided to give it a try.
The best thing about this recipe is that it comes together as fast as instant mac and cheese: you just have to boil your pasta, blend your sauce and you're good to go. I went with bowties because bowties are the cutest pasta shape out there. I also threw an egg on top because in my world, eggs and avocados go together like mac and cheese.
This was kind of similar to how mac and cheese tastes too, texture-wise. It's super creamy and rich without feeling too heavy. It's definitely a winner and infinitely customizable. Next time I'm going to change up the herbs and add some spice in too!
Ingredients:
3 ounces pasta of choice
1/2 avocado, pitted and peeled
1 clove garlic, smashed
small handful of cilantro, roughly chopped
juice of 1/4 lime (1/2 tablespoon of juice)
1 tablespoon olive oil
salt and freshly ground pepper, to taste
1 fried egg, if desired
roughly chopped cilantro, to finish