Low-Carb Easy Cheesy Zucchini Bake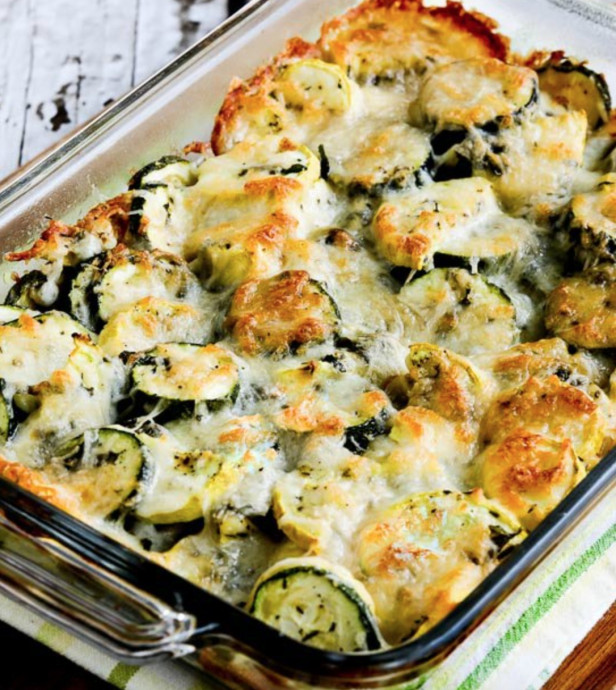 You'll love this Low-Carb Easy Cheesy Zucchini Bake! I really like the way this larger dish let the zucchini spread out more so each piece was covered with cheese, but once again, take your choice on that! And zucchini season is here or neatly here for many of you, so when you get zucchini from your garden or the farmers market, you must try this, or make it again if you're already a fan!
This recipe is perfect for low-carb, Keto, or low-glycemic eating plans. For the South Beach Diet you will need to use low-fat cheese. You can use more cheese or use other white cheese if you prefer but that will increase the amount of carbs in this recipe.
Ingredients:
2 medium zucchini, cut in slices or half-moon slices
2 medium yellow squash, cut in slices or half-moon slices
4 T chopped fresh basil (more or less, depending on how much you like the flavor of basil)
2 T thinly sliced green onion
1/2 tsp. dried thyme
3/4 tsp. garlic powder
1 cup grated mozzarella cheese (see notes)
1/2 cup coarsely grated Parmesan, plus a little more for the top if desired
salt and fresh ground black pepper to taste