Ranch Chicken Fritters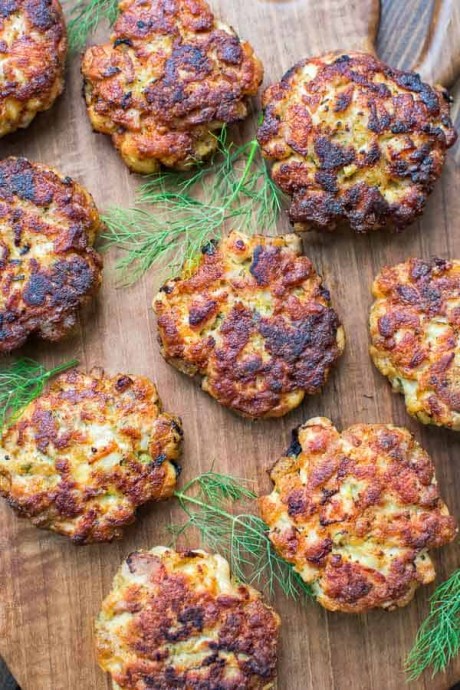 These Ranch Chicken Fritters are tender and delicious. Made with Ranch dressing instead of mayo, they won't disappoint even the pickiest of eaters.
You may use chicken thighs in this recipe, however, chicken breast work well, too. They still come out moist and have a nice texture. So, whichever kind you have on hand, go ahead and make these tasty and cute Ranch Chicken Fritters.
The Ranch dressing just makes them special and adds a nice flavor. I like eating these topped with guacamole, but dipping them in Ranch or your favorite sauce works, too.
Serve these warm, topped with guacamole, your favorite dipping sauce, or as is. Let me know how you enjoyed the fritters, and bon appetit!
Ingredients:
1 1/2 lb. chicken thighs or breasts
1 cup plain breadcrumbs
1/2 cup Ranch dressing
2 eggs
2 tbsp chopped dill
1/2 tsp salt (or to taste)
1/4 tsp pepper (or to taste)
2 tbsp oil for frying