Vegetarian Classic Meatless Frito Pie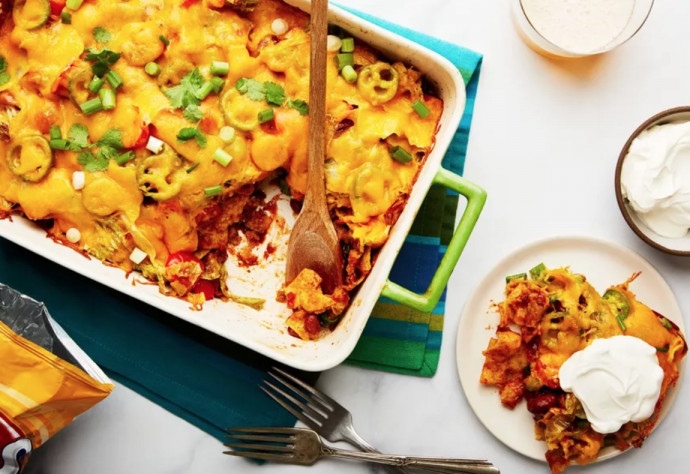 No one said vegetarian eating had to be healthy, right? The good news is, that even with recipes such as this one for a Frito pie-style casserole, which uses canned ingredients to create a quick dinner and may seem unhealthy, when made vegetarian, the end result is still lower in fat and cholesterol than a similar version made with meat. If you like chili, cheese, chili cheese dip and Frito pie, you'll like this vegetarian chili cheese and Frito casserole or pie.
I usually use Hormel-brand or Amy's canned vegetarian chili in recipes such as this one, but this Frito pie would be just as quick and easy if you had some leftover chili on hand which you needed to use up.
Ingredients:
1 (9 1 /4-ounce) bag Fritos
1 (15-ounce) can vegetarian chili
1 medium onion, minced or chopped green onion, optional
Shredded lettuce, optional
1 tomato, diced, optional
Sliced jalapeño peppers, optional
1 (8-ounce) bag shredded cheese, any kind
Sour cream, optional
Sliced green onions, optional
Chopped fresh cilantro, optional