Zucchini Pizza Bites (Air Fryer Or Oven)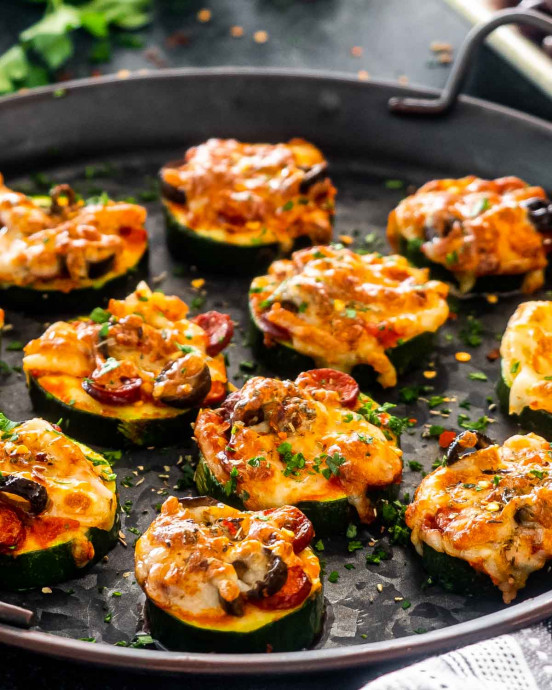 In about 15 minutes, you can serve these easy, keto-friendly, and delicious Zucchini Pizza Bites. They are the perfect snack or appetizer topped with melty cheese, pepperoni and olives. Air fry them for the quickest time or bake them in the oven.
t's hard to believe that mini zucchini pizzas can be so good using this healthy vegetable, although it's technically a fruit. I've topped them with a bit of marinara sauce, some pepperoni slices, some Kalamata olives, shredded mozzarella, and Italian seasoning. I bet you want to make them now, right? So here's the best part; you don't need an air fryer to make these because I've also included instructions for baking them in the oven.
I love zucchini because it is such a versatile vegetable and it's so good for you! Not to mention, they have practically zero calories. This is my kind of treat because it can be eaten totally guilt free. Whether served as a snack, appetizer, or for a light lunch, both kids and adults alike will go crazy for these incredibly tasty bites. They will be an absolutely huge hit when served for any game day as well.
Ingredients:
1 large zucchini cut into ¼-inch slices
¼ cup marinara sauce
½ cup mini pepperoni slices
¼ cup black olives sliced
1 cup mozzarella cheese freshly shredded
1 teaspoon Italian seasoning
1 teaspoon red pepper flakes