Sweet Cream Cheese Dip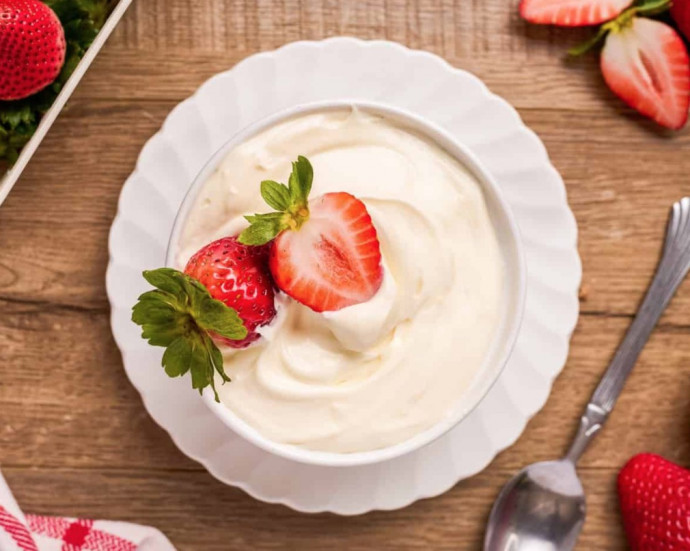 With the weather hopefully warming up soon, I'm day dreaming of warm weather things… like grilling, vacations, and my favorite, summer fruits!
Our son is absolutely obsessed with all kinds of berries, with strawberries probably being at the
This sweet cream cheese dip fits that bill perfectly, and it makes a fantastic dip for fresh summer fruits! It's just so silky, smooth and creamy… perfectly sweet and thick. I promise not to judge you one bit if you just eat it with a spoon! Of course, it's also amazing with some cinnamon sugar soft pretzel bites (coming very soon!), but for now, I'm tricking myself into thinking it's healthy because we're eating fruit.
Variations of this recipe
Dairy – if you don't have heavy cream available, half and half will work, as will whole milk. I've not tested using lower fat milks, so I can't say how they will work.
Cream cheese – this recipe was tested using the 8 oz bricks of full fat cream cheese (and just using half of it), so I'm not sure how any of the more "spread-able" cream cheeses will work.
Flavors – we love the faint vanilla flavor of this dip, but if you'd like to add some lemon zest, a hint of almond extract, etc, feel free to do so.
Marshmallow – I haven't tested adding marshmallow fluff (or marshmallow creme), but I know I've seen recipes that include that ingredient. If you wanted to experiment, I would reduce the powdered sugar by at least half, to account for the sweet marshmallow fluff.
Warmed – if you're serving this with some cinnamon sugar soft pretzels, try warming this dip up a bit in the microwave… it's sublime as a warm glaze to dip them in!
Ingredients:
4 oz cream cheese softened to room temperature
3 Tbsp unsalted butter softened
1 cup powdered sugar whisked to remove lumps
1/2 tsp vanilla extract optional
pinch of kosher salt
2 Tbsp heavy cream half and half or whole milk can be substituted