Easy Gluten-Free Chocolate Oatmeal No-Bake Cookies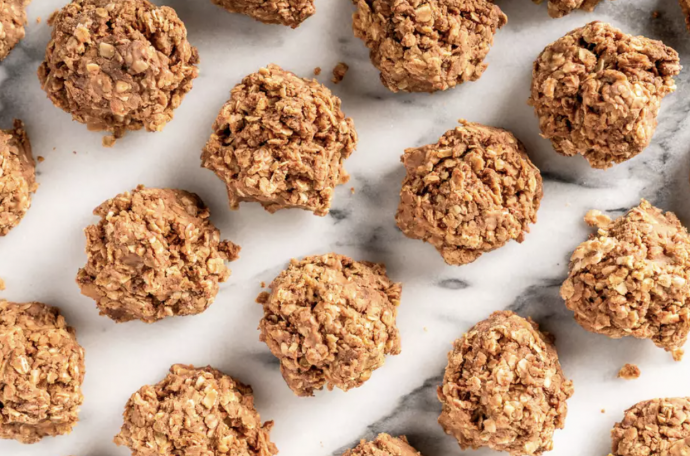 These popular gluten-free, no-bake cookies are made with a few simple ingredients, including oats and chocolate chips along with optional peanut butter for a nice bit of nuttiness. The cookies are quick and easy to prepare and come together in just a couple of minutes on the stovetop. These treats are perfect for that chocolate craving, and they're especially nice in the summer when you don't want to use the oven. Plus, they're also egg-free.
Chocolatey, chewy, and sweet, these cookies are hard to resist. They're easy to customize, too, with variations including nuts, cereal, and dried fruit. Take them to your next summer gathering, school bake sale, or potluck. The recipe is easily doubled for a party or large gathering and will become your go-to recipe for quick no-bake cookies.
Ingredients
3 cups rolled oats, or quick-cooking oats, labeled gluten-free
1 cup semisweet chocolate chips
1/4 to 1/2 cup peanut butter, optional
1 teaspoon vanilla extract
2 cups granulated sugar. or part brown sugar
4 ounces (8 tablespoons) unsalted butter
1/2 cup evaporated milk, or regular milk