Cookie Dough Freezer Fudge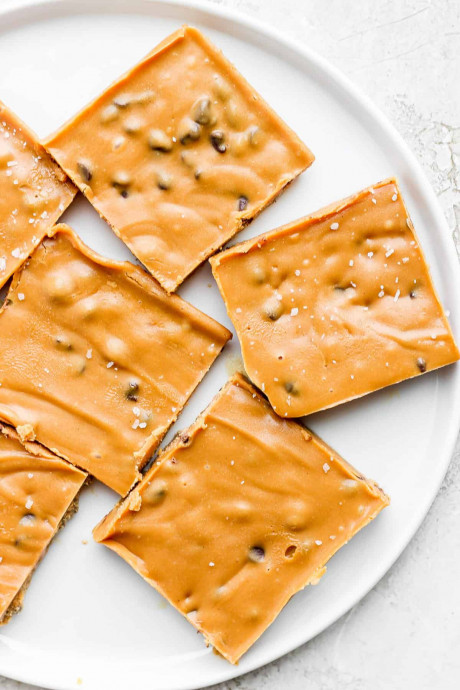 Say hello to your new favorite dessert! This naturally sweetened cookie dough freezer fudge tastes JUST like cookie dough and comes together in 6 ingredients. This cookie dough freezer fudge seriously tastes exactly like cookie dough. How did we do it? Super creamy cashew butter and coconut oil + maple syrup + mini chocolate chips + a dash of vanilla.
All you need to do is mix all the ingredients together in one bowl, pour into a square cake pan, and place in the freezer till frozen. You're going to love this naturally sweetened dessert! We'll walk you through how to make it step-by-step, some easy ingredient swaps if you don't have everything on hand, and finally how to store this freezer fudge so you have it on hand at all times.
Ingredients:
1 cup drippy cashew butter
¼ cup coconut oil, melted
1.5 teaspoons vanilla extract
¼ cup maple syrup
⅓ cup mini chocolate chips
½ teaspoon kosher salt or flaked sea salt