Creamy Garlic Chicken Pasta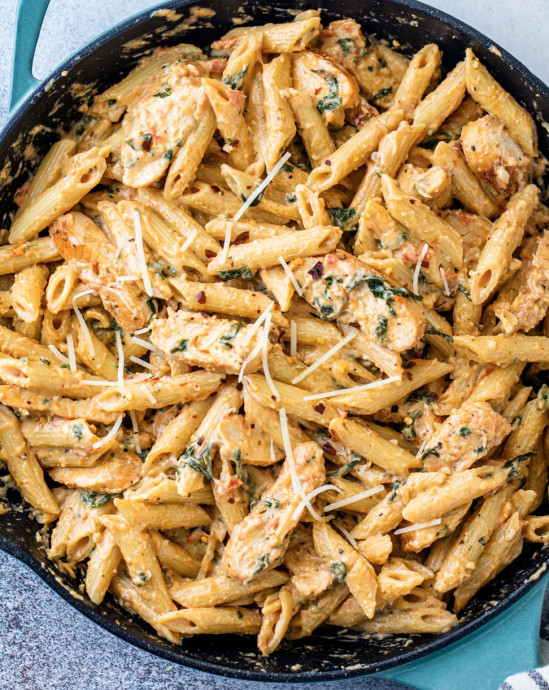 Chicken pasta in a garlic tomato cream sauce is the ultimate comfort meal. Made with pasta, chicken, spinach, seasonings, lots of yummy garlic, and parmesan cheese, you can make this incredible dish in under 30 minutes!
If you have been in the mood for a chicken dinner that is creamy and delicious that your whole family will love, this is perfect for you. Everything from the juicy chicken breast all the way to the healthy spinach gives this dish so much flavor.
It doesn't matter if you're looking for something that's easy for a busy weeknight or if you're coming over for dinner. Everyone is going to rave about the amazing way this pasta tastes.let's get started so you can head in the kitchen and whip up a batch.
Ingredients:
10 ounces dry pasta (any kind)
1 pound boneless skinless chicken breast
1 teaspoon
1 teaspoon Italian seasoning
1 teaspoon
salt & pepper to taste
2 tablespoons olive oil
1 tablespoon butter
4 cloves garlic minced
1 cup tomatoes diced
2 cups spinach chopped, optional
2 cups heavy cream (or 16 oz)
1/2 cups Parmesan cheese shredded or grated
salt & pepper to taste