Asparagus frittata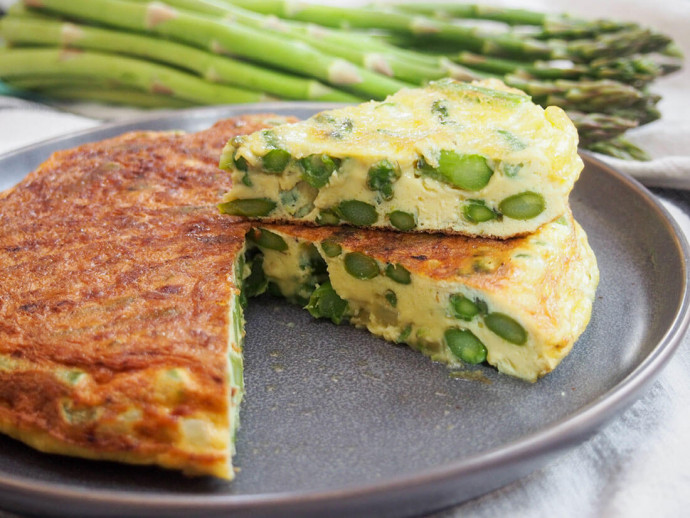 This asparagus frittata is easy to make and the kind of dish that's as good at breakfast as lunch or dinner. With simple flavors, it's both fresh and comforting - plus easy to adapt too!
Omelette, frittata, tortilla... These are only a few of the names for the relatively simple beaten egg dish that is so popular in many cultures. It's easy to understand why as they are quick and easy to make, can be easily adapted as well as scaled up or down.
This asparagus frittata is an easy and delicious variation you may well come across in Italy. It's especially common at Easter but really, it's worth enjoying any time.
Ingredients:
8 oz asparagus 225g
4 eggs
¼ onion (small)
¼ cup pecorino (or parmesan) 20g, approx
1 ½ tablespoon olive oil
Salt and pepper to taste