Vegan Applesauce Muffins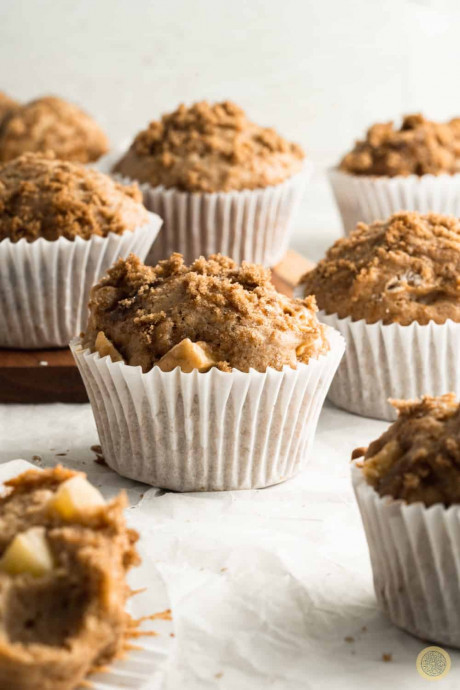 Soft and spiced vegan applesauce muffins, free from oil and dairy, also vegan-friendly!
These easy-to-make muffins are a handy and delicious snack or breakfast.
They're simple and easy eggless applesauce muffins that use cinnamon, cardamom, and nutmeg to spice up every bite. They're a healthy apple muffin that's perfect for any occasion, including snacks, and there is plenty of applesauce and apple chunks in the batter so every bite will remind you of Fall. They also have a spiced sugar topping that will have you swooning. Love at first bite.These muffins will do best when stored in an airtight container at room temperature for up to 3 or 4 days. Storing in the fridge is okay but not recommended as it will cause the muffins to become harder and possibly dry out.
Ingredients:
1 cup applesauce
1 tsp vanilla extract
¾ cup brown sugar
½ cup non-dairy milk
2 ½ cups all-purpose or wholemeal flour
1 tsp ground cinnamon
¼ tsp ground cardamom
Pinch of freshly ground nutmeg
2 tsp baking powder
½ tsp baking soda
1 red apple, peel and diced
Topping
3 tbsp brown sugar mixed with ½ tsp ground cinnamon