Extra Easy Black Bean Burgers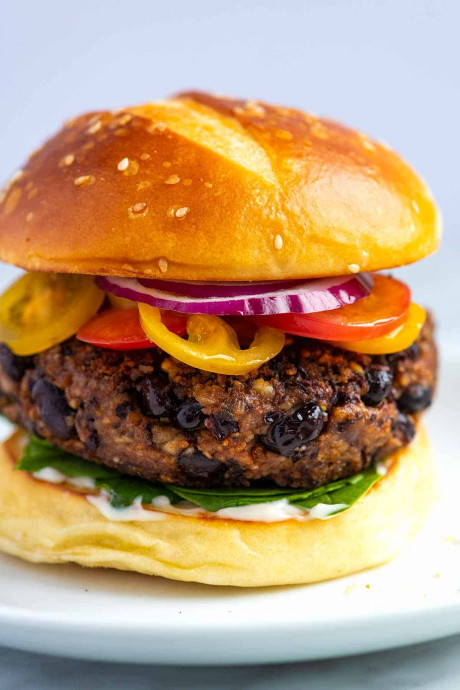 These extra easy black bean burgers taste amazing and are ready to eat in about 20 minutes! These bean burgers are dairy, egg, and gluten-free, don't require any complicated steps, are perfect for making ahead, and will make both the meat eaters and non-meat eaters in your life happy!
The base of our black bean burgers is made with walnuts, old-fashioned rolled oats, and black beans — they can be canned or cooked from scratch. (If you are gluten-free, make sure that you use oats labeled gluten-free.)
We took the idea of using walnuts from our recipe for veggie burgers since they add a lovely meatiness and texture to the patties. If you don't like or eat walnuts, try cashews, pine nuts, blanched almonds, or pecans instead. Or for burgers without any nuts, simply leave them out.
Ingredients:
1 (15-ounce) can black beans, drained and rinsed or use 1 1/2 cups cooked black beans
2 medium cloves garlic
2 scallions, ends trimmed and roughly chopped
1/4 cup (30 grams) walnuts
1/2 cup (50 grams) old fashioned rolled oats
1/2 teaspoon chili powder
1/2 teaspoon smoked paprika
1 tablespoon light soy sauce or tamari
1 tablespoon red wine vinegar
1 teaspoon maple syrup
1 tablespoon oil for cooking