Green Pea Salad With Easy Creamy Dressing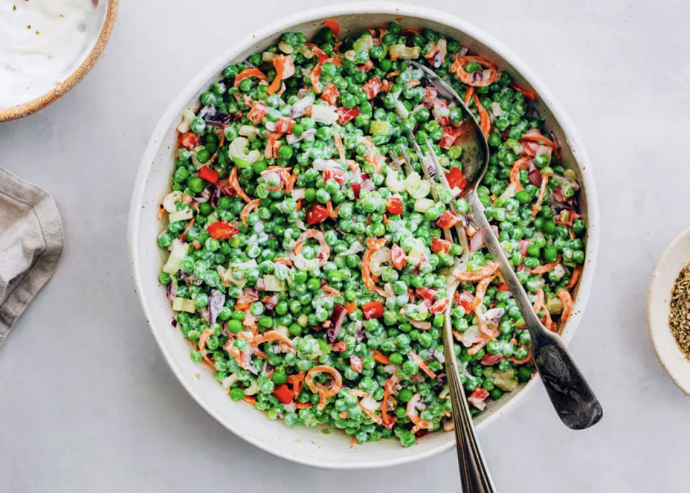 This green pea salad is as pretty as it is flavorful, with bright green peas, shredded carrots, red bell pepper, red onion, and celery. Use a combination of red, yellow, and orange bell pepper for even more color.
Serve this salad with any summer meal or cookout, or take it along to a potluck event or picnic.
Ingredients
4 cups fresh or frozen green peas
1 small carrot, shredded
1/2 red bell pepper, finely chopped
1 red onion, finely chopped (about 1 cup)
1/2 cup finely chopped celery
1/2 cup light or regular ranch-style dressing
1/3 cup mayonnaise
1/4 teaspoon dried leaf oregano
1/8 teaspoon freshly ground black pepper
1/4 teaspoon salt, or to taste