Banana Nut Pancakes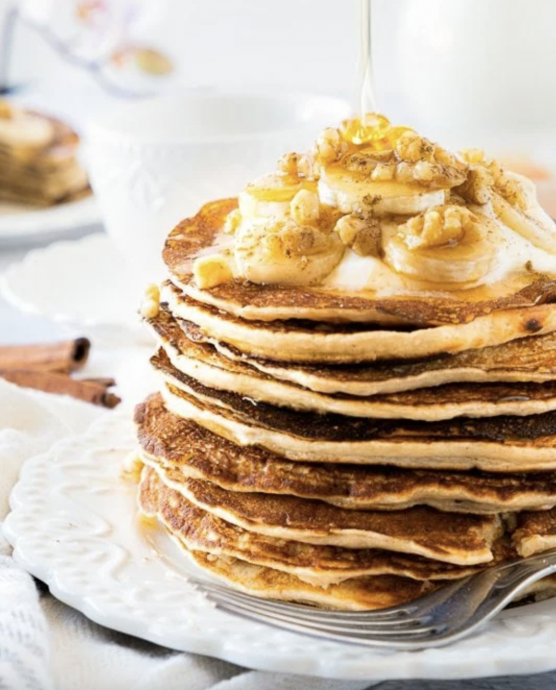 Whole wheat banana nut pancakes taste like banana bread but in pancake form – the perfect breakfast for banana and pancake lovers!
The potassium-rich bananas and fiber-rich walnuts, also high in omega-3 fatty acids, make for a super healthy breakfast. These easy banana pancakes are delicious when topped with maple syrup or your favorite pancake toppings.Banana nut pancakes are super simple to make. Start with extra ripe, very brown bananas for the best results. There is no added sugar in these pancakes, so all the sweetness comes from the bananas.To meal prep these banana nut pancakes, divide them into containers and refrigerate them for three to four days. To reheat, microwave in 30-second intervals until heated through.
You can also freeze pancakes to pull out for an easy breakfast on busy mornings. Put them into four freezer-safe meal prep containers and freeze them for up to 3 months. To reheat, transfer to the refrigerator or reheat from frozen in 30-second intervals until heated through.
Ingredients:
1 cup whole wheat flour, or white whole wheat flour
2 tsp baking powder
1/4 tsp salt
1/4 tsp cinnamon
1 large banana, very ripe, mashed
1 cup 1% milk
3 large egg whites
2 tsp oil
1 tsp vanilla
2 tbsp chopped walnuts, optional
olive oil or butter flavor cooking spray